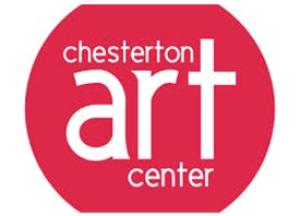 The members of the Chesterton Woman's Club are getting ready to open their 71st Annual Art Show for 2023 at the Chesterton Art Center on 4th Street in Chesterton, IN.
The call for artists has been sent out to come register their work for entry at the Chesterton Art Center on Thursday June 1 between the hours of 10:00am and 7:00pm. Any artist 18 years or older is eligible to enter. For all rules contact Art Show Co-chairs Deb Stipanovich 219-926-3840 or Jenny Gaff 219-926-4575 and leave name and phone number or call the Chesterton Art Center for more information. A reception and awards will be presented on Thursday June 8th from 5-7pm.
Doris Myers at 101 years of age is our featured artist for the 2023 Art Show catalog cover and posters with her painting "Nier Barn Remembered" that she has given to the CWC  to raise money for the community. Raffle tickets are available through the CWC and will be available through the Chesterton Art Center, also.
About Doris Myers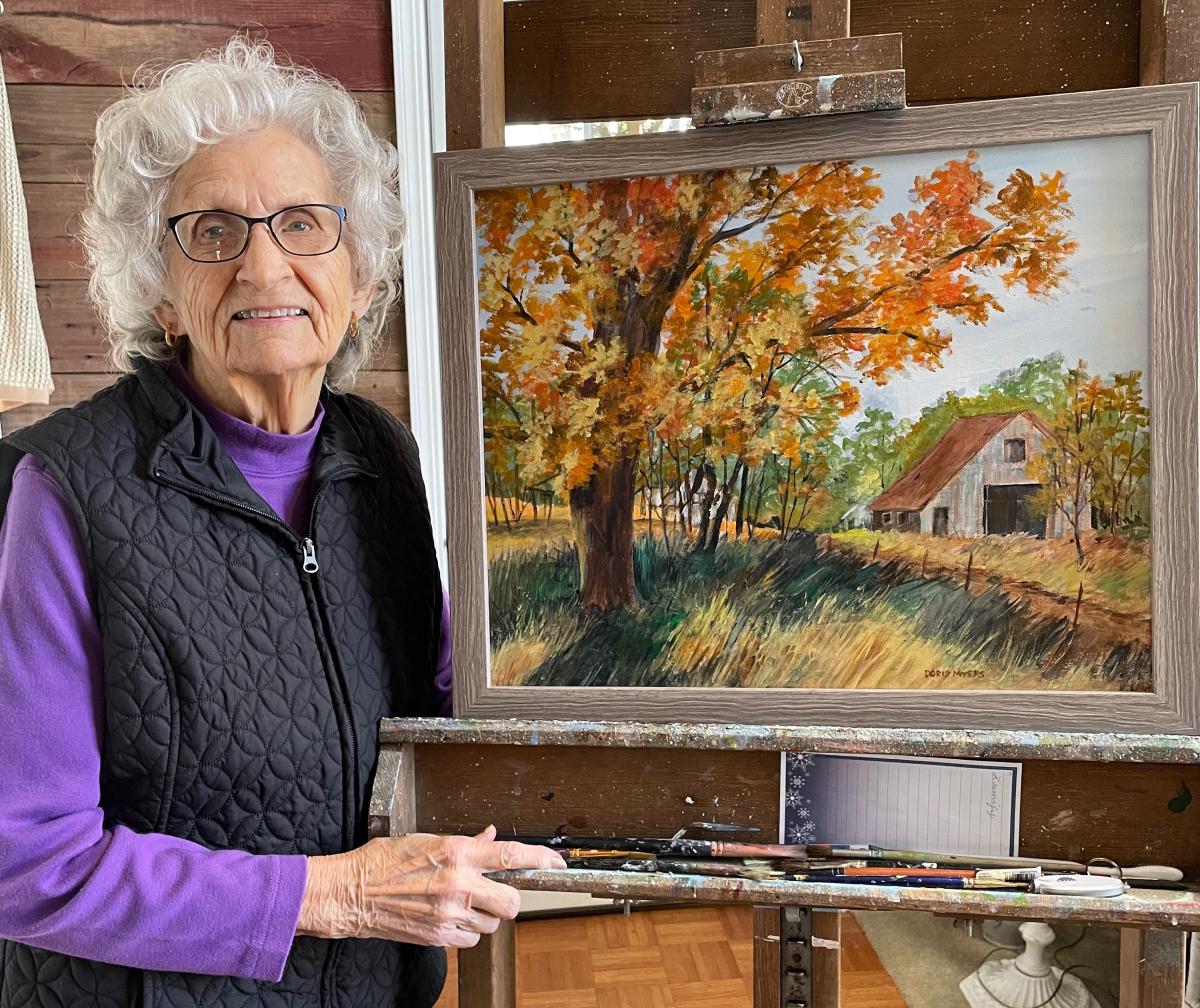 Doris B. Myers, who celebrated her 101st birthday last November, has led a long and remarkable life. She has been largely motivated by her love of art, creating, and sharing that love with her (former) students, patrons, and her local community. She has lived in rural Wheatfield all her adult life, with her late husband Rich and her four grown children, many grandchildren, great-grandchildren, and recently great-great grandchildren. Her life has been one of setting and reaching her many goals. 
Some might think starting college at age 35, with a family of four children, her husband and his elderly parents, a daunting challenge. But Doris managed it all as she commuted to Valparaiso University and completed her degree. Later she completed a Masters of Art degree from Ball State University over six summers. Doris taught art in the Wheatfield schools for 23 years. While teaching, she was always searching for ways to bring the arts to her rural community. She founded the Kankakee Valley Fine Arts Council, and many more art projects over the years.  Most recently, Doris initiated the idea with the Chamber of Commerce for Wheatfield's first mural. Funding has just been secured for it to be painted this summer in downtown Wheatfield.
A few years before retiring from teaching, Doris fulfilled another of her dreams and opened North Light Studio to sell her paintings and pottery and the creations of her three daughters. It became an annual destination for holiday shopping for patrons across the region for over 20 years.
Doris retired in the mid-80's from full-time public-school teaching to pursue her dream of making art full time, serving as guest artist, lecturer, and workshop instructor. A lifelong student, she also never stopped taking classes and workshops to continue to grow.
Artistically, Doris has always been inspired by nature and her rural surroundings which are often the subject of her work. She had many exhibitions of her work over the years including solo shows and group shows. She has exhibited in numerous juried shows and often won awards for her art including a major award at the annual South Shore Arts Salon Show.  Doris has also been actively involved in the vital art communities of Porter county, entering and winning awards in the Chesterton Women's Show for decades. She was involved with the Art Barn from its inception, teaching classes early on. She continues to show her work and win awards in the Annual Juried Art Barn Show. Her work has been widely collected locally and by individuals across the United States and Europe.
While Doris's primary art form has remained painting, she was also an excellent potter.  In the last few years, creative writing has become another endeavor for Doris. She published a book of poems, short stories, and her artwork in 2019 titled "Sunshine and Shade".  In 2022, she published her autobiography "Through Many Doors". It reveals how her path through life led her through door after door of opportunities, doors she enthusiastically opened. 
Doris is honored to be the featured artist of the Chesterton Women's Show in 2023 and looks forward to attending the reception.