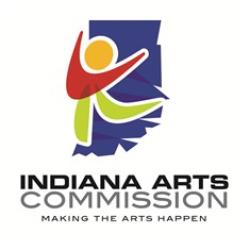 The Indiana Arts Commission (IAC) announced today that 35 members of the Lifelong Arts 2023 Artist Training Cohort have applied for and received fellowship funding to support arts learning experiences for older adults in a Hoosier community. This fellowship opportunity follows a three-day training course, facilitated by Lifetime Arts, in which members of the cohort learned and explored best practices and strategies for developing effective, sequential, arts learning experiences for older adults. 
Lifelong Arts Indiana, a partnership between the Indiana Family and Social Services Administration (FSSA) Division of Aging and the Indiana Arts Commission is a learning opportunity for artists and aging services providers to develop their skills in providing creative experiences for older adults. The program equips participants with the necessary knowledge and skills to provide impactful creative experiences for older adults, ages sixty-five and older, and provides access to the funds to help make it happen.  
Research from "The Creativity and Aging Study: The Impact of Professionally Conducted Cultural Programs on Older Adults," by Gene D. Cohen, M.D., Ph.D. shows that participation in activities that foster creative engagement and skills mastery in a social environment has positive psychological, physical, and emotional health benefits for older adults. 
The Lifelong Arts 2023 Artist Training Cohort are each receiving a fellowship of $1,500 that will support Indiana's older adults and will harness the positive outcomes outlines in Cohen's study.  
Chris Acton, a visual artist from Chesterton, will utilize the fellowship funding to launch the "Let's Throw a Shuttle" program, in which older adults will experience weaving in an engaging, hands-on environment, learning about a different weaving pattern each week. By the end of the program, each participant will have a wall hanging sampler to take home and a special reception will take place involving friends, family, and the community in this unique handwoven experience.  
Elijah Stephen of Indianapolis will launch the "Rhythm of Life" program, which is a vibrant and engaging creative aging initiative centered around the power of drumming and drum circles. Over six enriching sessions, older adults will delve into percussion, learning various drumming techniques and rhythms from diverse cultures. Through this shared musical journey, participants will develop their artistic skills and forge meaningful connections with their peers, promoting social engagement and well-being. The program will culminate in a grand drum circle event where participants will showcase their newfound rhythmic talents and celebrate the joy of making music together. 
The 35 fellowship recipients will be hosting their programming in Indiana communities between October 30, 2023, and April 28, 2024. Read more about each of the fellowship projects taking place.