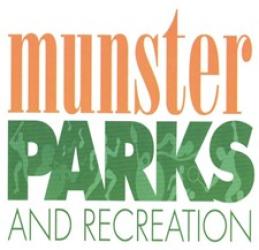 34th Annual Holiday Arts & Crafts Fair
Munster High School  *  8808 Columbia Avenue, Munster
Saturday & Sunday, December 3rd & 4th
9:00 am - 4:00 pm
Free Admission  *  Free Parking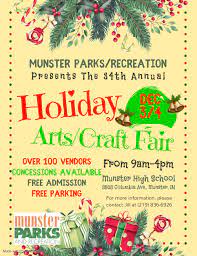 If you are looking for holiday decorations for your home, gifts for your family and friends, or are just browsing for new ideas, come enjoy one of the premier arts and crafts fairs in the region.  Munster Parks and Recreation's Holiday Arts & Crafts Fair is celebrating its 20th year and with over 115 vendors, has something for everyone. 
This popular event showcases over 125 artists and crafters from Indiana and surrounding states. Vendors display their festive holiday decor and handmade gift items for holiday shopping! 
Some of the items on display will include: fine art, photography, mosaics, watercolors, candles, jewelry, wreaths, decorated trees, holiday yard signs, clothing, pet items, soaps & lotions, doll clothes and much more.
Concessions available for purchase from Munster Band Backers.