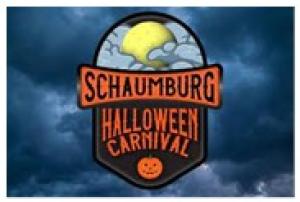 The 2nd-Annual Schaumburg Halloween Carnival invites Chicagoland to experience two full weekends of nostalgic family fun, featuring spooky rides, a delightfully spooky House of Creeps haunted house, tasty treats, trick-or-treating, seasonally themed arts and crafts, a VIP, Very Insane Person bar/lounge, live music, and more.
October 20th - 22nd, 27th - 31st
1999 S. Springinsguth Rd, Schaumburg, IL 60193
$17.50
Tickets: https://www.ticketweb.com/event/house-of-creeps-wintrust-field-tickets/1...
Ages 13+
The Schaumburg Halloween Carnival is joining forces with The House of Creeps to transform Boomers Stadium into the most delightful terrifying haunted house in this dimension. Each ticket to the haunted house comes with access to our VIP (Very Insane Person) Bar - an exciting and eerie lounge / full service bar where you can enjoy your last beverage while you wait with the rest of the VIPs before entering The House of Creeps!
Friday 10/20: 6PM - 10PM
Saturday 10/21 : 6PM - 10PM
Sunday 10/22: 6PM - 9PM
 
Friday 10/27: 6PM - 10PM
Saturday 10/28: 6PM - 10PM
Sunday 10/29: 6PM - 9PM
Monday 10/30: 6PM - 10PM
Tuesday 10/31: 6PM - 10PM
$17.50 a ticket
or ($20 day of event at the Box Office)
To purchse your Advance Parking Ticket please click here
WARNING: House of Creeps is: self guided, dark and claustrophobic. We use heavy fog, strobe lights, loud music, noises and live actors.
It is not recommended that the following people attend this attraction: people with medical disorders, women who are pregnant, people who have epilepsy, people who are easily offended, people who are claustrophobic.
ENTER AT YOUR OWN RISK: NO REFUNDS 
By purchasing a ticket you assume all risk and liability for injury. Wear appropriate shoes and clothing and keep valuables close. House of Creeps accepts no liability for any injury or loss/damage to your personal property.