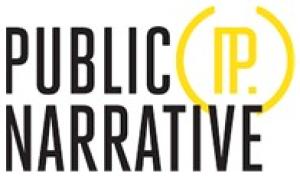 "The Public Narrative Podcast with Jhmira Alexander" is back with the first half of a new season live for you to hear!
TPNP began in May 2022, a series of video and audio-produced conversations with local changemakers, hosted by Public Narrative president and executive director Jhmira Alexander.
In the newly published audio and video episodes, Alexander speaks with thought leaders working to make a difference in Chicago.
Guests not only address their personal experiences but also important issues our city faces and how they are working to solve them.
Find "The Public Narrative with Jhmira Alexander"on all podcast streaming platforms, as well as in video format on Public Narrative's YouTube channel on demand.
Meet the First Five Guests for "The Public Narrative Podcast with Jhmira Alexander," Season 2
Episode One: Helen Shiller
Former Chicago Alderman and author of "Daring to Struggle, Daring to Win," Helen Shiller joins the podcast to discuss her life as a public servant.
Episode Two: Felicia Davis-Blakley
Chicago Foundation for Women President and CEO Felicia Davis-Blakley addresses the power and resilience it takes to rise above disinvestment.
Episode Three: David Rojas Jr.
Inspired by the world around him, TA98 founder and CEO David Rojas Jr. shares how he leaned into his life's experiences to create change for his peers and younger generations.
Episode Four: Dr. Shaniqua Jones
Restorative justice practitioner Dr. Shaniqua Jones shares the highs and lows of her "Purple Path" and the faith to endure.
Episode Five: Lakeisha Gray-Sewell
Founder and Executive Director of Girls Like Me Project, Inc. Lakeisha Gray-Sewell shares her heart for the community and the experiences that lead to developing media literate young ladies.
Tap into the first half of season 2 🔊