Date:
Sun, 08/07/2022 -

12:00pm

to

3:00pm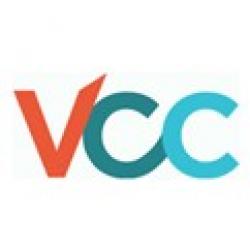 The Valparaiso Creative Council is introducing our first ever fundraiser Let's SK8 FUNdraiser to take place Sunday, August 7 from 12-3pm at Butterfield Pavilion in Fairgrounds Park.
This will be a kid-friendly event catering to the excitement of Valpo's future skate park! Proceeds will go toward the build out of artistic components for this innovative park's addition to our city. We are calling skaters, bikers, and wheel enthusiasts of all ages out for this spectacular event!
We are encouraging everyone to arrive on their own "set of wheels" and there will be many incredible skate-related demonstrations from local derby teams, skateboard experts, and more!
Kids of all ages can anticipate a rotation to stations where skate gear and swag will be customized to suit their own creative imaginations!  Fun challenges and games will coincide with the #wheeliefun theme and offer a chance for families to celebrate together before school rolls back around on the August calendar.  
At the heart of this initiative is The Valparaiso Creative Council, serving as a bridge for our artists, community, youth, city leaders, businesses, and visitors alike. The VCC connects artistic opportunities to all stakeholders through exciting community projects, initiatives, and events.  
This year already we helped over 4,000+ students create their first-ever public mural, we distributed over 250 DIY Summer Art Kits to kids, we will be announcing two new artist exhibit locations, we are developing two large outdoor mural projects with "soon to be revealed" partnerships, and we are kick-starting this annual fundraising initiative "Let's SK8 Fundraiser" to help support our future organization goals. This fundraiser is to raise support for the skate park as well as to help the VCC provide ongoing creative experiences! #getonboard  #valpocreates
We have many opportunities available for volunteering, booth space, and sponsorships before our August 7th event!  You can contact us directly for info at valpocreativecouncil@gmail.com
Attached is our event flyer to be shared in any way that feels appropriate.  Thank you for your support and sharing of this VCC fundraiser.  You can learn more about Valparaiso Creative Council at www.valpocreates.org   
Thank you to our partnerships with Opportunity Enterprises, SouthShore Roller Derby, and The Valpo Parks Department for this unique event.