Date:
Sat, 02/11/2023 -

7:30pm

to

10:00pm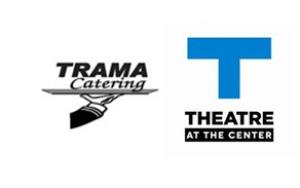 'A Rock n' Roll Tribute from Elvis to The Beatles featuring The Neverly Brothers' 
Saturday, Feb. 11, 2023
7:30 p.m.
Dinner Hosted by Trama Catering in the Ballroom
Concert in Theatre at the Center
Doors open at 5 p.m. with dinner served at 5:30 p.m.
Concert at 7:30 p.m.
Concert only $35 PER PERSON
Tickets for the show, call the box office at 219-836-3255 or click below to buy
Add Dinner for an additional $45 PER PERSON 
(tax and gratuity not included)
Dinner reservations, call 219-836-1930, ext. 2
CASH BAR
The Neverly Brothers concerts are a tribute to one of the most exciting chapters in music history: the birth, near death and resurrection of Rock n' Roll. Their one-of-a-kind high energy stage performances take you on a musical guided tour of rock history – from 1955 to 1965. 
The first half of their concert pays tribute to the music created by the 1950s American Rock n' Roll pioneers. By 1960, this music had become a distant memory, but became the inspiration for the next wave of young rock bands from Britain. The second half pays tribute to the 1964 British Invasion bands who re-recorded the forgotten 1950s American rock music and lesser known early 1960s rhythm & blues songs, along with their own original songs. These bands pulled Rock n' Roll from the edge of extinction by re-inventing and re-energizing it for a new generation. 
You'll learn rock history and be thoroughly entertained with the chronological song sequence, stories behind the music and vintage wardrobe changes. 
The Neverly Brothers repertoire consists of show-stopping renditions of early hits by Jerry Lee Lewis ("Great Balls of Fire"), Chuck Berry ("Johnny B. Goode"), Eddie Cochran ("Summertime Blues"), Buddy Holly ("That'll be the Day"), The Beatles ("Twist & Shout"), The Rolling Stones ("Satisfaction"), The Kinks ("You Really Got Me"), The Dave Clark Five ("Glad All Over") and more!  
Hop aboard and fasten your seatbelts for an exciting MAGICAL HISTORY TOUR!
To purchase the meal for an additional $45 per person, call the CVPA Dining and Events Office at 219-836-1930, ext. 2. The meal is hosted by Trama Catering and Events and served in the ballroom prior to the performance.
Menu:
Roasted Tomato Basil Soup
Caesar Salad
Tournedos (tenderloin medallions) of Beef
Hasselback Potatoes
Asparagus with a Creamy Cognac Mushroom Sauce
Chocolate Swirl Cheesecake with Crème de Cacao, Amaretto Raspberry Coulis and Berries