Date:
Sat, 09/23/2023 -

7:00pm

to

9:00pm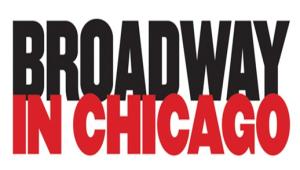 Broadway In Chicago announced today that individual tickets for a one night only engagement of Spider-Man: Into the Spider-Verse Live In Concert are on sale now. Ticket prices range from $35 - $85 with a select number of premium tickets. Spider-Man: Into the Spider-Verse Live in Concert will play on September 23 at 7:00PM at the Cadillac Palace Theatre, 151 W. Randolph. Individual tickets are available at www.BroadwayInChicago.com. Tickets are available now for groups of 10 or more by calling Broadway In Chicago Group Sales at (312) 977-1710 or emailing GroupSales@BroadwayInChicago.com. Current Broadway In Chicago subscribers can add to their subscription by calling (312) 977-1717.
For one night only, an all-new national tour is coming Chicago which will bring fans a whole new way to experience their favorite box office hit Spider-Man: Into the Spider-Verse. The Academy Award®-winning film from Sony Pictures Animation will be accompanied by a live orchestra, band and turntables with a scratch DJ playing music from the score and soundtrack. Joining the tour is The Broadway Sinfonietta, an all-women and majority women-of-color orchestra.  Emily Marshall will serve as the tour's conductor. This announcement comes on the heels of the show's sold-out world premiere at Kings Theatre in Brooklyn this past March. Preview the event here.
The film's music score was composed by Academy Award® nominee, multiple Golden Globe®-nominee and Emmy-winning composer Daniel Pemberton, known for his work on movies such as The Man From U.N.C.L.E., Oceans 8, Enola Holmes, The Bad Guys and Steve Jobs.
"Spider-Man: Into the Spider-Verse is one of my favorite scores I've ever written," said Pemberton. "Utilizing a full orchestra, crazy electronics and unbelievable turntable scratching techniques amongst a million other things is so technically complex, I never thought we'd ever be able to actually reproduce it in a live setting; but somehow, we have. I am ridiculously excited for fans around the country to see their very first Spider-Verse concert later this year."
The hip-hop infused film score contains original music showcasing elements of heroism, resilience and is complemented by song contributions from industry greats Post Malone, Lil Wayne, Jaden Smith and Nicki Minaj. 
Set in New York City, Spider-Man: Into the Spider-Verse introduces Brooklyn teen, Miles Morales, who after being bitten by a radioactive spider gains Spider-Man like powers. The film was directed by Bob Persichetti, Peter Ramsey, and Rodney Rothman, screenplay by Phil Lord and Rothman with a story by Lord based on the Marvel Comics, and produced by Avi Arad, Amy Pascal, Lord, Christopher Miller, and Christina Steinberg. It features an accomplished and diverse cast including Shameik Moore (Miles Morales), Hailee Steinfeld (Gwen Stacy / Spider-Gwen), Jake Johnson (Peter B. Parker), Chris Pine (Peter Parker), and Mahershala Ali (Aaron Davis / Prowler). The film received widespread praise from critics for its groundbreaking visual style, characters, story, voice acting, and soundtrack. The highly anticipated sequel, Spider-Man: Across the Spider-Verse made its worldwide theatrical debut on May 30 – June 2 in the US –and became a box office sensation, opening to #1 around the globe. Currently playing in theaters, the film has grossed over $390 million at the global box office. 
Spider-Man: Into the Spider-Verse Live in Concert is produced by London-based promoter and production company, Senbla.   For tickets and more information about Spider-Man: Into The Spider-Verse Live in Concert please visit www.spiderverseinconcert.com. Follow on social at Facebook: @SpiderVerseMovie, Twitter: @SpiderVerse,  Instagram: @SpiderVerseMovie, TikTok: @SpiderVerseMovie
 
TICKET INFORMATION
Prices range from $35 - $85 with a select number of premium tickets available for all performances. Tickets are available now to subscribers by calling (312) 977-1710. For groups of 10 or more, call Broadway In Chicago Group Sales at (312) 977-1710 or email GroupSales@BroadwayInChicago.com.
About Senbla
Founded by Ollie Rosenblatt in 2011, Senbla is a London-based concert promoter and production company that operates both nationally and internationally. With an acute focus on delivering a bespoke, tailor-made approach to all our shows and artists we work with, Senbla has become known for its creative input and output. Senbla works across multiple forms of live entertainment from artist touring, one off specially produced shows, performing arts, outdoor concerts, family entertainment, sports, theatre and experiential. In July 2019, Sony Music Entertainment acquired a majority stake in Senbla.
About The Broadway Sinfonietta
The Broadway Sinfonietta, an all-women and majority women-of-color orchestra and production company renowned for its diverse and innovative creative direction and dedication to musical excellence. The Sinfonietta's inaugural NYC-based orchestra, The Broadway Sinfonietta, was founded in 2020 by Egyptian-American Orchestrator & Music Supervisor Macy Schmidt (who was recently named to the Forbes 30 Under 30 List for her work with the Sinfonietta). The orchestra has performed with pop stars (such as Brandy and Jordin Sparks), for institutional organizations, and in concert for feature films (such as Spider-Man: Into the Spider-Verse LIVE). The Sinfonietta's international footprint is rapidly growing, performing most recently in Abu Dhabi with an all Arab women orchestra for the Forbes International Women's Day Gala honoring world leaders Hillary Rodham Clinton, Gloria Steinem, Malala Yousafzai, Billie Jean King, and Ukrainian First Lady Olena Zelenska. As a production company, the Sinfonietta has partnered with brands such as Bloomingdale's, MAC Cosmetics, and The Atlantic Magazine to create original commissioned content, and been featured in outlets such as NBC, CBS, Rolling Stone, BuzzFeed, Forbes, TIME, Teen Vogue, Elle Magazine, The Washington Post, The Today Show, and more. As a headlining artist, The Broadway Sinfonietta recently made its live full orchestra debut concert presented by Carnegie Hall Citywide, and signed with Sony Masterworks to release recordings of Schmidt's arrangements. Next, the orchestra will embark on worldwide touring residencies for its original programming and recorded works. 
About Broadway In Chicago
Broadway In Chicago was created in July 2000 and over the past 23 years has grown to be one of the largest commercial touring homes in the country. A Nederlander Presentation, Broadway In Chicago lights up the Chicago Theater District entertaining up to 1.7 million people annually in five theatres. Broadway In Chicago presents a full range of entertainment, including musicals and plays, on the stages of five of the finest theatres in Chicago's Loop including the Cadillac Palace Theatre, CIBC Theatre, James M. Nederlander Theatre, and just off the Magnificent Mile, the Broadway Playhouse at Water Tower Place and presenting Broadway shows at the Auditorium Theatre.
For more information, visit www.BroadwayInChicago.com
Follow Broadway In Chicago: Facebook @BroadwayInChicago ●
Twitter @broadwaychicago ● Instagram @broadwayinchicago ●
TikTok  @broadwayinchicago ● #broadwayinchicago