Date:
Sun, 09/24/2023 - 12:01am

to

Sat, 09/30/2023 - 11:59pm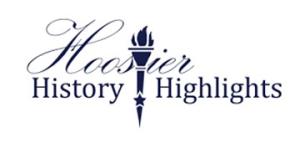 September is Classical Music Month 
September is Indiana Archaeology Month
Gov. Eric Holcomb has issued a proclamation declaring that September is Indiana Archaeology Month. The proclamation document as well as the commemorative poster image are at on.IN.gov/archaeologymonth. You will also find information regarding the events that will be taking place around the state—just click on the button "View all Events" below the calendar.
Indiana Quick Quiz
     Which Indiana city is known for it's architecturally significant structures?
     During the Indiana gas boom, which Indiana city was home to 11 different glass companies?
     Do you know the 2 counties where the 2,800-acre man-made reservoir, Lake Freeman is located?
     Which Indiana city is home to one of three remaining Gustav Dentzel stationary carousels in existence?
Answers Below 
Did You Know???   You can see a fossilized coral reef more than 350 million years old along the river's banks, in Falls of the Ohio State Park.
September 25, 1863 Crown Hill Cemetery was incorporated. Located on over 550 acres in northwest Indianapolis, it is the third largest in the nation.
September  25, 1894 Culver Military Academy opened for its first regular session with 32 cadets in attendance.
September 26, 1774 John Chapman was born in Massachusetts. He became known as "Johnny Appleseed" and established orchards throughout the Midwest. He died in Ft. Wayne in 1847.
September  28, 1880 A 10-ton block of limestone was laid as the cornerstone of the new Indiana State House. The program included speeches from Governor James "Bluejeans" Williams and former Governor Thomas Hendricks and recitation of a poem by Sarah Bolton.
September 30, 1955 24-year-old actor James Dean from Fairmount, Indiana, is killed in an auto accident in California.
Our Where in Indiana? from last week was taken at Garfield Park, Indianapolis, Indiana.
Where in Indiana?
Do you know where this photograph was taken?
Visit us on Instagram to submit your answer.
Follow us on Instagram: @instatehousetouroffice
Answers:     1. Columbus     2. Hartford City     3. Carroll and White     4. Logansport
 Follow this link to subscribe to Hoosier History Highlights and to view archived editions
Indiana Statehouse Tour Office  |  Indiana Department of Administration
Guided tours of the Indiana Statehouse are offered Monday through Saturday.  For more information, please contact the tour office.  
(317) 233-5293
touroffice@idoa.in.gov
Take an "Armchair Tour" of the Indiana Statehouse!
Follow us:   Instagram @instatehousetouroffice; Facebook @Indiana Statehouse Tour Office and Education Center; Twitter @INSthouseEdCntr