Date:
Sun, 09/19/2021 - 12:01am

to

Sat, 09/25/2021 - 11:50pm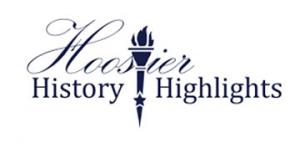 Indiana Quick Quiz
Hoosier Animals
1. 
This horse from Cambridge City became a legend in harness racing.  a/ Thunder   b/ Single G    c/ Lucky Winner   d/  Silver Mane
2.  This fictional cat is the creation of Hoosier Jim Davis:  a/ Tom Cat     b/ Jerry  c/  Snowbell  d/ Garfield
3.  This is the "first dog" of Indiana owned by Governor Holcomb and his wife Janet.  a/ Henry  b/ Sandy  c/ Archie  d/ Suzie
Answers Below 
1856     The LaGrange County Rangers had their first meeting.  The group was formed for the "detection and apprehension of horse thieves and other nefarious operators."  The Indiana General Assembly had passed an act in 1852 which allowed citizens to create their own law enforcement agencies.  Other similar groups included the Noble County Invicibles, the Angola Regulators, and the Jackson County Horsethief Detecting Society. 
1902     The new Allen County Courthouse was dedicated in Fort Wayne.  Construction on the building, designed by Brentwood S. Tolan, had begun in 1897.  Built at a cost of $817,000, it is considered one of the finest examples in the nation of Beaux Arts architecture.  It has been designated a National Historic Landmark.  
1937     The Mark Twain Roustabout Club of Indianapolis embarked on their annual river steamboat trip.  The group, made up of business and professional members of the community, began their journey on the Ohio River at Cincinnati and traveled to West Point, Kentucky.  Invited to join them on the riverboat S. S. Gordon C. Greene were Indiana Governor M. Clifford Townsend and Senator Frederick Van Nuys,.  

1948     The Four Freshmen singing group made their debut at the 113 Club in Fort Wayne.  The quartet, which began at the Jordan School of Music at Butler University, was made up of brothers Don and Ross Barbour, their cousin Bob Flanigin, and friend Hal Kratzsch.  They created a vocal jazz harmony that won them a contract with Capitol Records.  The group's big hits include "It's a Blue World," "Mood Indigo," and "Day by Day."  
1942     The first P-47 Thunderbolt fighter plane was produced by the Republic Aviation Company in Evansville.  Equipped with eight 50-caliber machine guns, the P-47 was one of the most important planes used by the United States Air Force in World War II.  By the time the war was over in 1945, over 6,000 Thunderbolts had been built in Evansville. 
50 YEARS AGO
1971     The Indiana Supreme Court ruled unconstitutional a state law some called "a license to steal."  Public Law 155, passed by the 1971 General Assembly, allowed convicted persons to be given credit for all prison time prior to trial.  Critics claimed that habitual criminals with extensive past jail time would be exempt from punishment for future offenses.  Chief Justice Norman F. Arterburn had copies of the Supreme Court ruling sent to every judge in the state.  
HOOSIER  QUOTE  OF  THE  WEEK
"For the Farmers' Day Parade (at the State Fair,) I was asked to drive a pony cart, an event that went fairly well until the high school bands leading the parade began to play loud, fast marches.  What a day!  I don't know whether the pony or I was more scared and confused."   - - - Kathryn Louisea Heiliger Craig (1911 - 2001)
Her husband, George Craig, served as Indiana Governor from 1953 to 1956.
Did You Know?       Even back in the "Good Old Days," there were state taxes.  The book Indiana Past and Present by George S. Coffman, published in 1915, provides a look at the tax schedule for 1824.  Property taxes were $1.50 per hundred acres for first-class land, $1.00 per hundred acres for second-class land, and 75 cents per hundred acres for third class land.   Each horse and mule was taxed at 37 1/2 cents.  A two-wheeled carriage was charged $1.00.  One with four wheels was assessed at $1.50.  If you owned a brass clock, you paid a tax of $1.00.  A silver watch was 25 cents, but a gold one was $1.00.  There was also a poll tax of 50 cents for each male over 21 years of age "who was sane and not a pauper."
ANSWERS:  1.  b/ Single G          2. d/ Garfield     3.  a/ Henry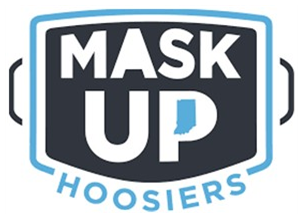 Follow this link to subscribe to Hoosier History Highlights and to view archived editions
Indiana Statehouse Tour Office  |  Indiana Department of Administration
Guided tours of the Indiana Statehouse are offered Monday through Saturday.  For more information, please contact the tour office.  
(317) 233-5293

touroffice@idoa.in.gov
Take an "Armchair Tour" of the Indiana Statehouse!
Follow us:   Instagram @instatehousetouroffice; Facebook @Indiana Statehouse Tour Office and Education Center; Twitter @INSthouseEdCntr