Date:
Sun, 09/18/2022 - 12:01am

to

Sat, 09/24/2022 - 11:59pm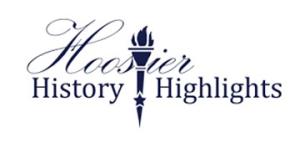 From the list below, select the five writers who are from Indiana:
Ernest Hemingway, Helen Keller, Jessamyn West, Samuel Clemens, Kurt Vonnegut, Booth Tarkington, Jack London, Gene Stratton Porter, Mark Twain, James H. Madison
Answers below
1859     Abraham and Mary Lincoln arrived in Indianapolis where Abraham gave a speech at Masonic Hall.  While promoting Republican candidates, he reminisced about his boyhood days in Spencer County.  The couple stayed overnight at the American House Hotel and left for home the next day.
1891     John Wesley Hardrick was born in Indianapolis.  He attended Manual High School and the John Herron Art Institute.  His artistic talent drew attention early in his life.  He studied under the tutelage of famous local artist Otto Stark and established a studio on Indiana Avenue.  One of his most famous paintings is "The Little Brown Girl," which disappeared over the years but was discovered in recent years and is on display at the Indianapolis Museum of Art.
1892     The gates opened for the Indiana State Fair at its new location on East 38th Street.  In previous years the fair had been held in other cities in addition to Military Park and the area of Camp Morton between 19th and 22nd Streets.
1929     Dedication ceremonies were held for the Scottish Rite Cathedral in Indianapolis, one of the most impressive examples of Neo-Gothic architecture in the United States.  The magnificent structure of Indiana limestone includes stained-glass windows, carved woodwork, patterned ceilings, and a 54-bell carillon. 
1964     The first jet landed at Evansville Dress Memorial Airport.  It was a 727 chartered by presidential candidate Barry Goldwater.  
1975     The Fairmount Historical Museum was dedicated in Fairmount, Indiana.  Displays include awards and artifacts belonging to actor James Dean who grew up in the Grant County city.  Another area of the museum features the work of cartoonist Jim Davis, creator of Garfield. 
Hoosier Quote of the Week
"Fencerow to fencerow." --- Earl Butz.  (1909-2008)
     Born to a farming family near Albion in Noble County, he became Dean of Agriculture at Purdue University.  In 1971, he was appointed by President Richard Nixon to serve as the United States Secretary of Agriculture.  The quote refers to the nation's transition from small family farms to industrial operations.
Answers:  Jessamyn West, Kurt Vonnegut, Booth Tarkington, Gene Stratton Porter, and James H. Madison
 Follow this link to subscribe to Hoosier History Highlights and to view archived editions
Indiana Statehouse Tour Office  |  Indiana Department of Administration
Guided tours of the Indiana Statehouse are offered Monday through Saturday.  For more information, please contact the tour office.  
(317) 233-5293
touroffice@idoa.in.gov
Take an "Armchair Tour" of the Indiana Statehouse!
Follow us:   Instagram @instatehousetouroffice; Facebook @Indiana Statehouse Tour Office and Education Center; Twitter @INSthouseEdCntr