Date:
Tue, 09/19/2023 -

5:30pm

to

8:00pm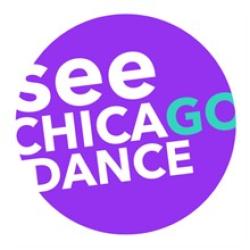 See Chicago Dance, the dance industry's nonprofit service organization currently hosting the 11th Chicago Dance Month with more than 60 events around Chicago celebrating the myriad talents that make Chicago's dance scene so strong, is proud to announce its 2023 Community Celebration & Awards Presentation, Tuesday, Sept. 19 from 5:30 - 8 p.m. at Venue West, 221 N. Paulina. Tickets are $275 and will be available at SeeChicagoDance.com starting Monday, July 24. Sponsorships and Table Sponsors are available now starting at $2,750. For information on sponsorships, contact SCD executive director Julia Mayer at Julia@SeeChicagoDance.com.
The annual Community Celebration gathers 250 dance supporters and artists to celebrate Chicago's dynamic dance community and honor two people who have made a significant, sustained impact. In 2023, See Chicago Dance presents the See Chicago Dance Legacy Award to Homer Hans Bryant, founder and artistic director of the Chicago Multicultural Dance Center & Hiplet Ballerinas. (The Legacy Award is generously underwritten by Pamela Crutchfield). Also being honored at the Community Celebration is former executive director of Chicago Dancemakers Forum Ginger Farley, who is being presented with the Distinguished Service to the Dance Field Award.
The event co-chairs are Chicago Multicultural Dance Center executive director Robin Edwards and Jonathan Alsberry, senior rehearsal director for Hubbard Street Dance Chicago and rehearsal director/lead stager/dancer for Aszure Barton & Artists and Lar Lubovitch. The 2023 Host Committee currently includes Pam Crutchfield, Patti Eylar (Ballet Chicago), Judie Moore Green (Auditorium Theater), Michael McStraw (Giordano Dance Chicago), Princess Mhoon (Chicago Black Dance Legacy Project) and Brian Smith (Joffrey Ballet). 
"With community input from our Dance Amplification Committee, SCD's Board of Directors has again selected a pair of exceptional dance champions. Homer and Ginger have both been part of our community for decades and made such an impact–as dancers, choreographers, directors and mentors. We can't wait to celebrate them and with them on September 19," says Executive Director Julia Mayer.
The Community Celebration includes a cocktail reception, a seated dinner with awards presentation and, of course, performances! More details on the evening's program will be forthcoming.
The location for the event, Venue West, is fully accessible. See Chicago Dance will provide ASL interpretation, CART captioning, and large print programs. If guests require other accommodations, they may contact See Chicago Dance's Accessibility Coordinator Surinder Martignetti at Surinder@seechicagodance.com.
ABOUT HOMER HANS BRYANT, 2023 LEGACY AWARD RECIPIENT
Homer Hans Bryant (he/him/his) is a former principal dancer with the world renowned Dance Theater of Harlem. His professional credits span from a command performance for the Royal Families of Norway and England to Timbuktu, with the Legendary Eartha Kitt, and the motion picture "The Wiz" with Diana Ross and Michael Jackson. Bryant was a former member of Prima Ballerina Maria Tallchief's Chicago City Ballet. His teaching and training experience include working with Canada's mesmerizing Cirque Du Soleil productions of Mystere, Alegria, Quidam and Saltimbanco; many of Bryant's former students are in various Cirque productions around the world.
Bryant's core mission is to bring the opportunity for dance training to all of Chicago. In 1992, he founded the Bryant Ballet School, later renamed the Chicago Multicultural Dance Center to reflect the diversity of dance and the student body.  
Chicago Multicultural Dance Center is the only contemporary ballet school in the world that teaches Hiplet™, a Ballet class that fuses classical pointe technique with Hip-Hop and urban dance styles. Bryant created and trademarked Hiplet™ to make ballet accessible to all, by mixing it with current popular songs that will be familiar to audiences who don't normally attend ballet performances. Since going viral in 2016, the company has amassed over a billion views on Youtube, starred in a feature documentary entitled "#hiplet™," made a cameo in Shawn Mendes' "Youth" music video and performed across the world. The Hiplet Ballerinas are also often seen in high-fashion campaigns from the runways of Paris Fashion Week to ads for Desigual and Swarovski Crystals. More recently, the Hiplet Ballerinas were featured on Season 16 of "America's Got Talent" as well as ABC's "Nightline."
Known as a strict disciplinarian, his slogan "The Fun is in the Discipline, The Discipline is in the Fun'' has become a mantra for his current and former students and their parents and has established Bryant as one of the most respected teachers in the country and around the world. Homer Bryant has participated in the Dance Open Ballet Festival in Russia, where he assisted Mr. Arthur Mitchell, teaching his unique body alignment/floor barre technique at the Bolshoi Ballet Academy, the Kirov Ballet Academy and the Boris Eifman School.
Bryant and students of Chicago Multi-Cultural Dance Center had the privilege of being a part of the first White House Dance Series in 2010, honoring Judith Jamison. In 2011, he was appointed to the City of Chicago's Advisory Council on Cultural Affairs and Special Events, where he still serves.
Other awards and accolades include the Helen Coburn Meir & Tim Meier Achievement Award; The Arts Legend Award, Arts Alliance Illinois; Chicago Tribune's 2009 Chicagoan of the Year in Dance; induction as a member of "The History Makers"; the Chicago Defender's "Men of Excellence"; and the inaugural Human Potential Award presented by the Foundation for Human Potential. 
ABOUT GINGER FARLEY, 2023 DISTINGUISHED SERVICE TO THE DANCE COMMUNITY RECIPIENT
Ginger Farley (she/her/hers) has been fortunate to work in the field of dance in Chicago for her entire career. As a child she studied dance with Toby and Juanita Nicholson, both members of Sybil Shearer's company, performing children's roles in high school productions. She enjoyed the public school system in Evanston, choreographing and dancing in everything available. She went on to be an early member of Hubbard Street Dance Chicago during its seminal period from 1978-88. Later, with colleague Cameron Pfiffner, Farley led The 58 Group, a dance and music ensemble. She taught for many years at the Lou Conte Dance Studio, Columbia College Chicago, and the Chicago Academy for the Arts.
In 2002, Farley served as a consultant to the Richard H. Driehaus Foundation and participated on its behalf in the "Excellence in Dance Initiative" at The Chicago Community Trust. To expand upon the purview of this initiative, she led a study of small, mid-sized and independent dance artists in Chicago. This study was influential in the creation of the Chicago Dancemakers Forum (CDF).
In 2003, CDFs inaugural year, Farley received its Lab Artist award. Subsequently, she served as project director, then consortium member, and in 2015, became its first executive director. Under her leadership Chicago Dancemakers Forum incorporated, delivered more than $1.2 million in grants to dancemakers, and attracted the Regional Dance Development Initiative, a national stimulus for dance, to Chicago. In her CDF position, Farley gathered community stakeholders and artists to create CDF's first strategic plan which addressed diversity, equity and inclusion; leadership succession; and a sustainability plan for the future of the organization. Farley completed her tenure with CDF in December 2021.
Farley has served on numerous boards and committees in the service of live art in Chicago. These organizations include the Chicago Artists Resource, the Chicago Dance History Project (founding member), Deeply Rooted Dance Theater, the Museum of Contemporary Art Performance Programs and Partners for Sacred Places. 
ABOUT SEE CHICAGO DANCE
See Chicago Dance is a nonprofit service organization with the mission to advocate for the dance field and strengthen a diverse range of dance organizations and artists through services and programs that build and engage audiences. Its vision is to fearlessly inspire an ever-growing inclusive community to share in and spread the power of dance in Chicago.
See Chicago Dance is the source for all things dance with the city's most comprehensive resource for dance information and one of the largest websites in the United States dedicated to the art form. Its two-pronged approach focuses on building audiences while developing a more cohesive dance community.
For audience members, See Chicago Dance offers a dynamic calendar of dance performances and experiences, Hot Deal ticket discounts, professionally written reviews and previews, and listings for more than 200 dance organizations.
For dance artists and organizations, See Chicago Dance provides a full range of Programs and Industry Resources to help build audiences, improve skills and foster appreciation of dance.
See Chicago Dance's Board of Directors includes Amanda Banks (secretary), Debra Bernstein-Siegel, Michael Foster, Ladonna Freidheim, Erik Kaiko, Sarah Lombardi, Meghan McNamara (president), Jorge Perez (vice president), Marisa C. Santiago, Dawn Stanislaw (treasurer) and Sarah Venuti-Yates.
(L to R) See Chicago Dance Legacy Award 2023 Recipient Homer Hans Bryant and Distinguished Service to the Dance Field Award Recipient Ginger Farley