Date:
Sun, 09/24/2023 -

11:00am

to

1:30pm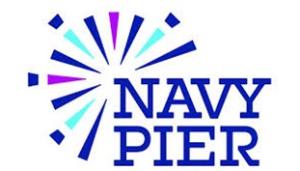 Brace yourselves for a food experience that promises to surprise your taste buds and awaken your senses! We are thrilled to announce a new Sunday morning stop on the Chicago Gourmet itinerary, the much-anticipated Rise & Shine Gourmet brunch hosted by Chef Art Smith and Lorena Garcia. Rise & Shine Gourmet will take place on Sunday, September 24, 2023, from 11:00 a.m. to 1:30 p.m. The magnificent Chef Art Smith's Reunion, nestled within the iconic Navy Pier, will play host to this extraordinary culinary celebration.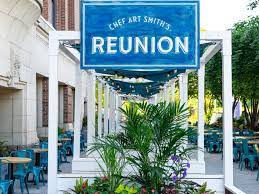 "As a chef, my goal is to create an unforgettable experience—a moment where flavors, culture, and joy come together on the plate," said Chef Art Smith. "Rise & Shine Gourmet is a reunion of friendship, flavor, and the magic that happens when you share a meal with loved ones. Join us for a brunch that promises to awaken your senses and leave your heart smiling."
This culinary extravaganza is taking place at the same time as the electrifying 3rd annual Chicago Live! Guests are encouraged to stay after the brunch and witness the final day of the awe-inspiring free performances on Sunday, September 24.
A Brunch Beyond Imagination:
Prepare to embark on a brunch journey like no other—a culinary odyssey that melds flavors, friendships, and a decade of culinary prowess. Join us for a family-style brunch that seamlessly weaves together the rich and vibrant tapestries of Southern and Latin cuisines. Your taste buds will be regaled by the signature dishes that not only catapulted the careers of our culinary icons but also solidified their decade-long friendship.
Sip, Savor, and Groove:
Elevate your brunch experience with carefully crafted cocktails that dance harmoniously with your meal. As you bask in the enchanting ambiance of Chef Art Smith's Reunion, let the curated playlist of their all-time favorite songs serenade your soul.
Meet the Celebrity Chefs:
Your hosts for this gastronomic gala are none other than Chef Art Smith and Chef Lorena Garcia—culinary maestros whose distinctive styles and shared passion for food have redefined the art of cooking.
Join the Celebration:
This is your golden ticket to a culinary fiesta that will leave an indelible mark on your taste memories. Rise & Shine Gourmet is more than a meal; it's an experience of a lifetime. Please note that while we are thrilled to announce this event, all activities, times, and dates are subject to change. Stay tuned for updates as we prepare to embark on a culinary journey that promises to be nothing short of extraordinary.
Sponsors of Rise & Shine Gourmet include: Illinois Restaurant Association (founding sponsor), Southern Glazer's Wine & Spirits (presenting sponsor), Choose Chicago, 1800 Cucumber & Jalapeño Tequila, The Pale Rose, Three Olives Vodka, Kurvball Whiskey, JCDecaux, Uncommon Chef and Chicago Magazine.
ABOUT CHICAGO GOURMET:
Chicago Gourmet, the nation's premier culinary experience, returns September 2023. Created by the Illinois Restaurant Association to honor Chicago's culinary achievements and the creative vision of the chefs, Master Sommeliers, and wine-, spirit-, and beer-makers who participate, it spotlights Chicago as an international culinary destination via its unparalleled epicurean talent. With the present and future of the hospitality industry at the forefront, the 2023 festival will benefit the Illinois Restaurant Association Educational Foundation. Chicago Gourmet is possible with the support of presenting sponsor Southern Glazer's Wine & Spirits. For more information, visit chicagogourmet.org and follow on Facebook, Twitter, and Instagram.
ABOUT NAVY PIER
Located on Lake Michigan, Navy Pier is the top nonprofit tourism destination in the Midwest, stretching more than six city blocks and typically welcoming nearly 9 million annual guests. Originally opened in 1916 as a shipping and recreation facility, this Chicago landmark showcases more than 50 acres of parks, restaurants, attractions, retail shops, sightseeing and dining cruise boats, exposition facilities and more. The Pier celebrated its 100th anniversary in 2016 with the unveiling of the iconic Centennial Wheel, Polk Bros Park, Fifth Third Bank Family Pavilion and Peoples Energy Welcome Pavilion. In 2021, Navy Pier continued to usher in its second century with ongoing Pier-wide redevelopment efforts—including Sable, a 223-room Hilton hotel, new restaurants and partnerships, and thrilling additions to Pier Park. The Pier is also proud to continue providing free, year-round arts and cultural programming designed to inspire, educate and connect communities across the city and globe. Click here to donate to Navy Pier, a mission-driven 501(c)(3) organization, in support of the organization's post-pandemic revival and free public programming. For more information, visit www.navypier.org.