Date:
Tue, 09/14/2021 -

7:00pm

to

9:00pm
 Mark your calendar and get your tickets now!  Acclaimed singer-songwriter Crystal Bowersox will perform on Tuesday, September 14, 2021, at 7:00 p.m. in the Portage High School East Auditorium, 6450 U.S. Highway 6, Portage, Indiana. This is the first of the Fall 2021 -Spring 2022 live music concerts presented by Portage LIVE! (formerly Portage Township Live Entertainment Association), now in its 32nd season of bringing quality live entertainment to the community. Admission: Students FREE; General Admission Adult: $15.00 at the door; Front Row Seats $35 are available through ticketweb.com. Adult admission is FREE with a Portage LIVE! Reciprocity Season Ticket Pass* Don't miss this amazing season opener!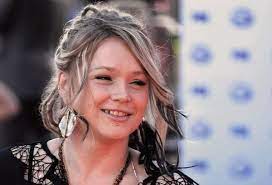 Crystal Bowersox has a passion for healing others through music. A runner-up on the ninth season of the popular television show, American Idol, Crystal launched from that stage directly into the recording studio in 2010, releasing her debut album, "Farmer's Daughter" on Jive Records. Since her introduction to the world, Crystal has released 3 LPs, two Eps, several singles and is currently developing an autobiographical, theatrical rock concert titled, "Trauma Queen."  Her deep love of music developed at an early age from her need to find peace in a chaotic world. In addition, she has used her vocal talents to benefit several causes close to her heart and has become an inspiration and advocate for people living with Type 1 Diabetes.
Portage LIVE! 's exciting 2021 - 2022 live concert continues with these Portage concerts:
Thursday, September 30, 2021   
American English, Beatles Tribute Band 
PHS East Auditorium, 7 p.m. 
General Admission: $15 - $40
This BONUS concert is free ONLY to Portage LIVE Subscribers, no reciprocity
Sunday, February 13, 2022
Duo Sequenza, flute & classical guitar
Woodland Park, Sycamore Hall, 7 p.m.
 Romantic Music for Flute & Classical Guitar
Thursday, March 3, 2022
Fortunate Sons
Woodland Park, Oakwood Hall, 7 p.m.        
Creedence Clearwater Revival Tribute Band    
Thursday, April 7, 2022
Shout Section
Woodland Park, Oakwood Hall, 7 p.m.        
Big Band
Wednesday, May 4, 2022                
Mariachi Ameca, Latin Night!  
Woodland Park, Oakwood Hall, 7 p.m.        
Family-based Mariachi Band
And that's JUST the beginning! Want to hear even more great music?  *A Reciprocity Season Ticket Pass for the Fall 2021-Spring 2022 Concert Season, purchased through Portage LIVE! is a really great deal!  Our www.portagemusic.com $50 Adult Season Ticket Pass entitles you admittance to all five Portage LIVE! Concerts, PLUS our BONUS concert (American English) PLUS entrance to 7 -8 ADDITIONAL concerts performed in the neighboring towns of Valparaiso and LaPorte, Indiana. Enjoy a variety of musical entertainment by professional artists in this exciting season-ticket concert package!  
Portage LIVE! (formerly Portage Township Live Entertainment Association) is a not-for-profit 501(c)3 organization whose goal is to make live entertainment and cultural events available in Portage Township, at an affordable cost to all -- and FREE to students.  Season ticket holders help Portage LIVE to realize this goal.  To order season tickets, inquire about the complete Fall 2021- Spring 2022 Reciprocity Concert Season Schedule, learn about becoming a Portage LIVE! patron of the arts and/or a Maestro Society member, call Linda Hardin at 219-762-5025, email HARDINLL@MSN.COM, or visit www.portagelive.org.