Date:
Wed, 10/20/2021 -

5:30pm

to

11:00pm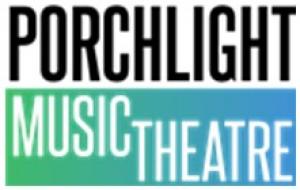 Award-winning Porchlight Music Theatre is proud to announce that actor, singer, dancer Chita Rivera will be honored with The ICON Award and Rick and Deann Bayless and the Bayless Family Foundation will be presented with the Luminary Award at the 2021 ICONS Gala celebrating 26 years of Porchlight as the center for music theatre in Chicago, Wednesday, Oct. 20, at Galleria Marchetti, 825 West Erie. The ICONS Gala, chaired by Bill Kurtis and Donna LaPietra, begins at 5:30 p.m. and includes a cocktail reception, three-course dinner, the presentation of both awards, an on-stage conversation with Ms. Rivera and musical performances saluting Ms. Rivera's incredible career. 
Single tickets are available for $350. VIP meet and greet tickets are available for $500 per ticket and include an exclusive cocktail reception with Ms. Rivera in attendance. Tickets are available on Monday, Aug. 2 at 12 p.m. at (773) 777.9884 ext. 1 or at PorchlightMusicTheatre.org. Sponsorships are also available for $5,000, $10,000 and $15,000 by contacting Carmen Gonzalez at (773) 777.9884 ext. 3. Proceeds from the ICONS Gala benefit Porchlight's artistic and youth education programs.
The ICONS Gala returns to an in-person event from Porchlight Music Theatre's successful virtual gala, PorchlightPalooza, in August 2020. The evening will be filled with unforgettable moments from a live interview with Chita Rivera, the presentation of the Luminary Award to Rick and Deann Bayless and the Bayless Family Foundation, a paddle raiser and musical and dance salutes from Ms. Rivera's storied career performed by Porchlight and Chicago's impressive roster of talents, directed by Artistic Director Michael Weber. 
"To say we are looking forward to the ICONS Gala is an understatement. We have missed these live events and to have our honorees Chita Rivera and the Bayless Family with us, in-person, makes the evening even more memorable." said Executive Director Jeannie Lukow. "We are so excited for attendees to join us in celebrating the work of our legendary honorees as we gear up for Porchlight's new season." 
The ICONS Gala is Porchlight's annual signature benefit and includes the presentation of the ICON Award that honors an individual who has forever changed the landscape of American music theatre.
The Luminary Award is bestowed annually at the ICONS Gala. This honor recognizes an outstanding individual, family or family foundation with a history of philanthropic and volunteer leadership on behalf of Porchlight and music theatre in Chicago, and whose generosity inspires others to philanthropic action. The Baylesses will join past honorees Jim Jensen, Jean Klingenstein and Elaine Cohen and Arlen D. Rubin.
ABOUT CHITA RIVERA, ICON Award Recipient
A theatrical icon and one of Broadway's greatest triple-threat talents, Chita Rivera is one of the most nominated performers in Tony Award history having earned 10 nominations, won twice and received the 2018 Special Tony Award for Lifetime Achievement in the Theatre. A versatile actress/singer/dancer, she recently starred in The Visit, the final John Kander/Fred Ebb/Terrence McNally musical directed by John Doyle and choreographed by Graciela Daniele on Broadway, the Broadway revival of The Mystery of Edwin Drood, the Broadway and touring productions of The Dancer's Life, a dazzling new musical celebrating her spectacular career, written by Terrence McNally and directed by Graciela Daniele and the revival of the Broadway musical Nine with Antonio Banderas. She trained as a ballerina (from age nine) before receiving a scholarship to the School of American Ballet from the legendary choreographer George Balanchine. Rivera's first appearance (age 17) was as a principal dancer in Call Me Madam. Her electric performance as Anita in the original Broadway premiere of West Side Story brought her stardom, which she repeated in London. Her career is highlighted by starring roles in Bye Bye Birdie, The Rink (Tony Award), Chicago, Jerry's Girls, Kiss of the Spider Woman (Tony Award), and the original Broadway casts of Guys and Dolls, Can-Can, Seventh Heaven and Mr. Wonderful.  On tour: Born Yesterday, The Rose Tattoo, Call Me Madam, Threepenny Opera, Sweet Charity, Kiss Me Kate, Zorba, Can-Can with The Rockettes. Rivera was awarded The Presidential Medal of Freedom by President Barack Obama in 2009 and received the coveted Kennedy Center Honor in 2002. In 2019, Rivera performed her solo concert at London's Cadogan Hall; in 2018 she was honored as a Living Landmark by the New York Landmarks Conservancy; in 2016 she headlined at Carnegie Hall and in 2015, Great Performances aired their special Chita Rivera: A Lot of Livin' To Do, a retrospective of her extraordinary life and career nationally on PBS. Her current solo CD is entitled And Now I Swing. Her most treasured production is her daughter, singer/dancer/choreographer Lisa Mordente.
ABOUT RICK AND DEANN BAYLESS/BAYLESS FAMILY FOUNDATION, Luminary Award Recipient
Most people know Rick Bayless from winning the title of Bravo's "Top Chef Masters." His highly rated public television series, "Mexico: One Plate at a Time," is broadcast coast to coast and his nine cookbooks have earned multiple high-profile accolades.
Located in Chicago, Rick and Deann Bayless' Frontera Grill and Topolobampo have each received the "Outstanding Restaurant of the Year" designation from the James Beard Foundation—an unprecedented feat for side-by-side restaurants. Their wildly popular fast-casual Xoco debuted in 2009 and Tortas Frontera at Chicago's O'Hare airport has changed the face of airport dining. In 2016, they opened Frontera Cocina in Disney Springs. In 2018, Rick and Deann expanded their Clark Street restaurants by opening Bar Sótano, a Oaxacan-inspired mezcal bar with modern Mexican bar food led by daughter Lanie Bayless.
Tortazo, Rick's new fast-casual concept, debuted in 2020 in Chicago's iconic Willis Tower, with plans to open an outpost in New York City in fall 2021.
In 2012 and again in 2014, Rick joined forces with Lookingglass Theatre Company to create Cascabel, the story of food's capacity to change lives. Cascabel's audience shared a meal with the cast of actors, musicians, singers and circus performers as the tale of unrequited love resolved into magical beauty.  
Always philanthropists, Rick and Deann established the Frontera Farmer Foundation in 2003 to support small Midwestern farms. To date, the Foundation has awarded nearly 200 grants totaling nearly $3 million. They also launched the Frontera Scholarship, a culinary school scholarship for Mexican-American students in Chicago. In 2019, Rick founded Impact Culinary Training, a restaurant job readiness program on the city's west side.  And in 2017 they established the Bayless Family Foundation to support the city's vibrant theater scene. Led by Kevin Sullivan, the foundation has awarded grants to Chicago theater companies totaling $1.5 million to date.
The Government of Mexico has bestowed on Rick the Mexican Order of the Aztec Eagle–the highest decoration bestowed on foreigners whose work has benefitted Mexico and its people.
ABOUT PORCHLIGHT MUSIC THEATRE
Porchlight Music Theatre is the award-winning center for music theatre in Chicago. Through live performance, youth education and community outreach we impact thousands of lives each season, bringing the magic of musicals to our theatre home at the Ruth Page Center for the Arts in the Gold Coast and to neighborhoods across the city. Porchlight has built a national reputation for boldly reimagining classic musicals, supporting new works and young performers, and showcasing Chicago's most notable music theatre artists, all through the intimate and powerful theatrical lens of the "Chicago Style." 
 Now in its 26th season, Porchlight's quarter-century production history includes more than 70 mainstage works with 15 Chicago premieres and five world premieres. Porchlight's commitment to the past, present and future of music theatre led the company to develop the Porchlight Revisits and New Faces Sing Broadway program series, both quickly becoming audience favorites. 
Porchlight's education and outreach programs serve schools, youth of all ages and skill levels and community organizations, most notably the ongoing collaboration with Chicago Youth Centers. Porchlight annually awards dozens of full scholarships and hundreds of free tickets to ensure accessibility and real engagement with this uniquely American art form. 
The company's many honors include 178 Joseph Jefferson Award (Jeff) nominations and 45 Jeff awards, as well as 33 Black Theatre Alliance (BTA) nominations and 12 BTA awards. In 2019, Porchlight graduated to the Large Theatre tier of the Equity Jeff Awards, and was honored with eight nominations in both technical and artistic categories and won three awards in its inaugural year in this tier, most notably Best Ensemble for Duke Ellington's Sophisticated Ladies. 
Through the global pandemic, Porchlight has emerged as one of Chicago's leaders in virtual programming, quickly launching a host of free offerings like Sondheim @ 90 Roundtables, Movie Musical Mondays, Porchlight by Request: Command Performances and WPMT: Classic Musicals from the Golden Age of Radio. For the 2020-2021 season, Porchlight's fall schedule included all-new ticketed virtual programs including Broadway by the Decade, New Faces Sing Broadway 1987, Chicago Sings Rock & Roll Broadway, New Faces Sing Broadway 1961 and the return of The Ruffians' Burning Bluebeard as well as collaborations with Hershey Felder and L.A. Theatre Works. Porchlight has recently launched its summer performance schedule including a sold-out performance of New Faces Sing Broadway 1979 at the North Shore Center for the Performing Arts in Skokie and the launch of its outdoor music series Broadway in your Backyard, performing throughout Chicagoland this summer.
PORCHLIGHT MUSIC THEATRE'S ICONS GALA TICKET INFORMATION
Attendance at the ICONS Gala requires advanced purchase with tickets going on sale Monday, Aug. 2 at 12 p.m. Single tickets are available for $350. The VIP meet and greet ticket is $500 per ticket and includes an exclusive cocktail reception with Ms. Rivera in attendance. Tickets are available at (773) 777.9884 ext. 1 or at PorchlightMusicTheatre.org. Table sponsorships are also available for $5,000, $10,000 and $15,000 including tickets for ten guests plus other benefits by contacting Carmen Gonzalez at (773) 777.9884 ext. 3. Proceeds from the ICONS Gala benefit Porchlight's artistic and youth education programs.
Porchlight Music Theatre is partially supported by generous contributions from Actors' Equity Foundation; Allstate; Bayless Family Foundation; Michael Best & Friedrich LLP; Chapman | Spingola, LLP; Abe and Ida Cooper Foundation; Gen Ops Plus; Elegant Event Lighting; Glimpse Vision; James P. and Brenda S. Grusecki Family Foundation; Hearty Boys; A.L. and Jennie L. Luria Foundation; The MacArthur Fund for Culture, Equity, and the Arts at Prince; the Pritzker Traubert Foundation; Ryan and Spaeth, Inc.; Daniel and Genevieve Ratner Foundation; The Saints and Dr. Scholl Foundation.
The season program is partially supported by a grant from the Illinois ArtsCouncil Agency, a state agency, and by a CityArts Grant from the City of Chicago Department of Cultural Affairs & Special Events. 
Porchlight Music Theatre wishes to thank members of the Matching Gift Corporate Program including abbvie; Allstate; Lloyd A. Fry Foundation; Peoples Gas; Pepsico; Polk Bros Foundation and The Saints.
The 2021 ICON Award recipient Chita Rivera will be in attendance at the 2021 ICONS Gala to accept the Award and participate in a conversation LIVE at the benefit for Porchlight Music Theatre, Wednesday Oct. 20 at Galleria Marchetti. Photo by Laura Marie Duncan 
2021 Luminary Award recipient Bayless Family Foundation members (L to R) Lanie Bayless Sullivan, Deann Bayless, Rick Bayless and Kevin Sullivan will be in attendance at the 2021 ICONS Gala in support of Porchlight Music Theatre, Wednesday Oct. 20 at Galleria Marchetti.Photo courtesy of the Bayless Family Foundation