Date:
Sat, 12/04/2021 -

10:00am

to

3:00pm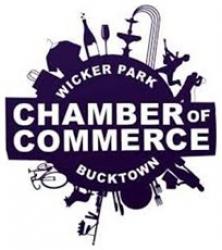 The nonprofit Wicker Park Bucktown Chamber of Commerce is excited to announce the in-person return of its Wicker Park Farmers Market 2021-22 Winter Market, at The Den Theatre (1331 N. Milwaukee Avenue) starting this Saturday, December 4 from 10 a.m.-3 p.m.
Additional select Saturdays from 10 a.m.-3 p.m. include January 8 & 22, February 12 & 26, March 12 & 26, and April 9 & 23, 2022. Proof of vaccination is required to enter The Den Theatre, and all individuals ages 2 and over are required to wear a mask indoors. For the third year, all vendors participating in the Wicker Park Farmers Market indoor winter market will continue being plastic-free.

A total of 25 popular vendors will be featured at the market, including Jacobson Family Farm, John Bailey Honey, La Boulangerie, Lit by Lex, Los Rodriguez Farm, Petals, River Valley Mushrooms, Sfera Sicilian Street Food, Treats de Cuisine, Twisted Olive, and more. For the latest updates on vendors, visit the market's website www.wickerparkfarmersmarket.com and follow along on social media (@wickerpark_farmersmarket).
The market will continue hosting a Food Drive with plant-based food and household supply, as well as a Storytime, both provided by Cruelty Free You & Me. The market accepts SNAP/LINK cards with a match up to $25. Compost drop-offs will be available at the market for $3, provided by Healthy Soil Compost.
The Wicker Park Farmers Market is presented by the nonprofit Wicker Park Bucktown Chamber of Commerce with additional support from WPB Special Service Area #33. The market provides a space for local and regional farmers, food producers and processors to sell handmade and homegrown varieties of fresh fruit and vegetables, baked goods, meats, cheeses, flowers and more. It allows local vendors and residents to come together around shared interests of healthy food and a robust local economy. For more information, visit www.wickerparkfarmersmarket.com.
The Wicker Park Bucktown Chamber of Commerce serves as a cornerstone of the Wicker Park and Bucktown commercial districts, advancing the financial goals of neighborhood businesses through the creation of a dynamic economic climate, increasing the neighborhood's visibility and viability, and encouraging profitable relationships within the community. The Chamber administers Special Service Area (SSA) #33, guided by a volunteer Commission of SSA taxpayers who serve on active committees. For more information, please visit www.wickerparkbucktown.com.