Date:
Fri, 07/01/2022 -

7:10pm

to

9:30pm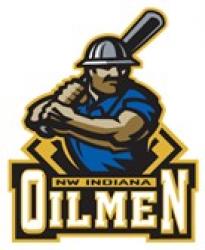 Since the team's inception in 2012, the Northwest Indiana Oilmen have prioritized recognizing those who have served for our country. 
That priority will be on display yet again on Friday, July 1 as the Oilmen kick off Independence Day weekend with Military Appreciation Night. The Oilmen will host the Lake County Corn Dogs at 7:10 p.m. at Oil City Stadium on an evening to celebrate America and America's pastime by recognizing those who protect our country.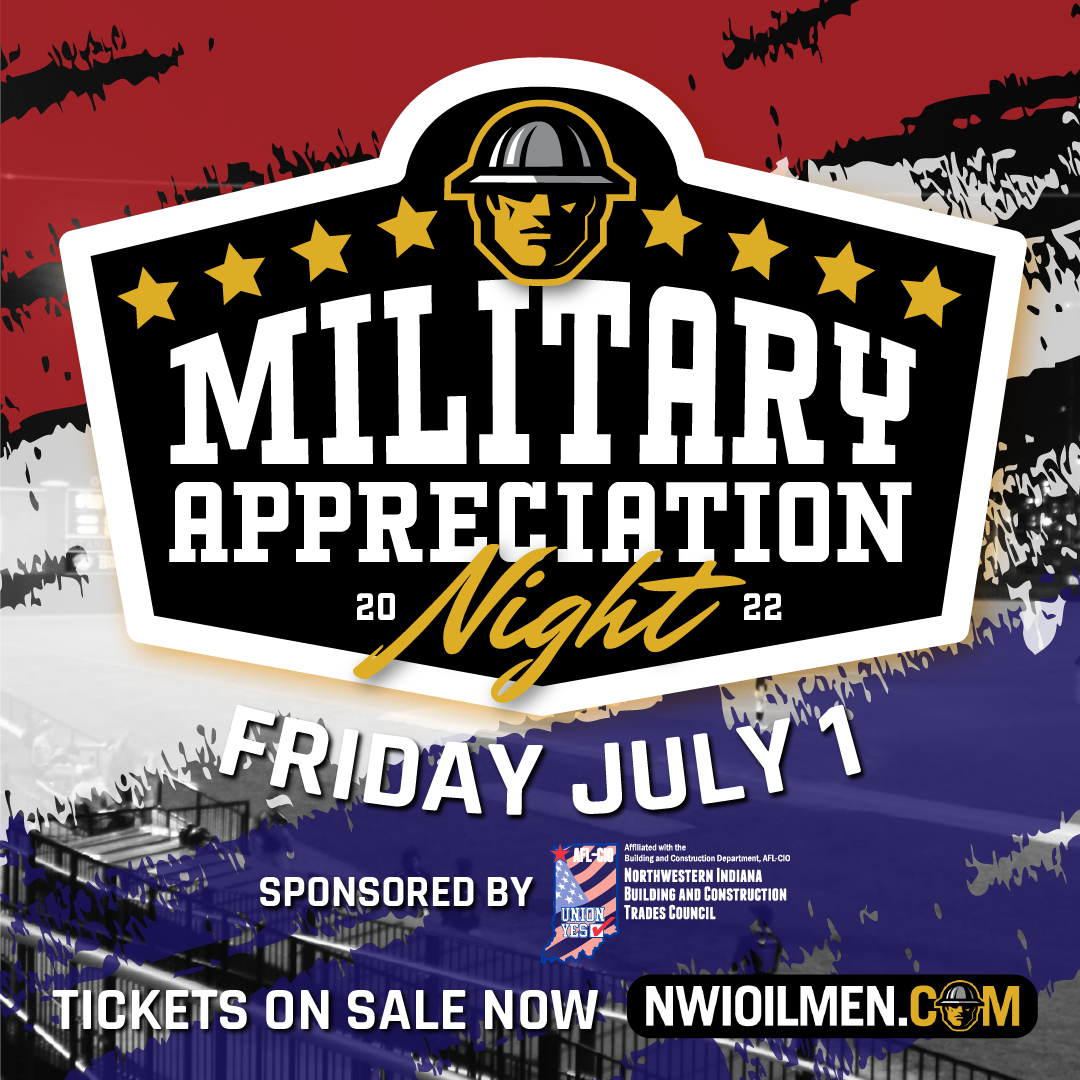 The event is sponsored by Northwest Indiana Building & Construction Trades Council, under the leadership of President Ron Ware Jr. In addition, the Oilmen have announced that they will once again partner with the Indiana Fallen Heroes to pay respects to those who gave their lives to protect our freedom. 
"It is such an honor to partner with Northwest Indiana Building & Construction Trades Council and Indiana Fallen Heroes for our Military Appreciation Night," Oilmen President Don Popravak said. "We are so grateful to Ron Ware, Deb Rosenwinkel and Paul Rosenwinkel for helping us celebrate those who have served and honor those who have made the ultimate sacrifice. Recognizing and celebrating our heroes has always been an important mission for the Oilmen, and we're thrilled to have the opportunity to do so again this season. Friday will be a memorable and moving night that goes beyond baseball." 
The Oilmen previously partnered with Indiana Fallen Heroes in 2019. The organization, which was started as a school project at Boone Groove Middle School, aims to honor the Indiana servicemen and women who have lost their lives fighting for our country. 
The organization creates placards of each fallen hero. Each placard contains a picture and a biography of an individual. The organization travels the state with those placards participating in various events to help raise awareness and honor the fallen heroes.
"What makes this night special is the fact that we get to honor veterans who are with us in our organization and those who have passed since 9/11," Indiana Fallen Heroes President Paul Rosenwinkel said. "Honoring them in any manner is what we're all about. We want to make the general public aware that our freedom is not free and there is a price that has to be paid. We can never repay these soldiers or their families for their loss." 
Tickets for Friday's Military Appreciation Night are available now on NWIOilmen.com.