Date:
Sun, 10/17/2021 - 12:01am

to

Sat, 10/23/2021 - 11:50pm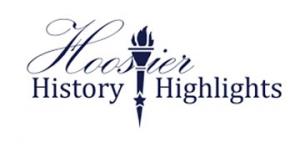 Indiana Quick Quiz
From the list below, select four astronauts from Indiana.
Joseph Allen     James Lovell          Kevin Ford        Janice Voss            Buzz Aldrin        David Wolf
Answers Below 
1852     Hoosiers attended the first Indiana State Fair.  It was held in Indianapolis at Military Park.  In subsequent years, the fair was moved to several cities, including Lafayette, Madison, New Albany, Fort Wayne, and Terre Haute.  The present Indianapolis site on East 38th Street was established in 1892.  
1912     Indianapolis artist Christian Schrader hosted an exhibit of his drawings.  Born in 1840, he had a keen memory of what he had seen growing up in the early capital city.  His sketches offer a unique and important view of some of the city's original buildings, along with the rutted, muddy streets and simple wooden fences that defined life within the original mile square.  
Did You Know?      When Christian Schrader was a little boy growing up in Indianapolis in the 1850s, he dreamed of being an artist.  As he grew older, his artistic talent expressed itself not on a canvas but in porcelain.  From 1872 to 1908, Schrader's Fine China Shop was a fixture on Washington Street.  When Schrader retired, he turned to his sketch pencil.  A sharp memory of his childhood in the city led to hundreds of images.  He drew the city block by block, illustrating 178 buildings in the Indianapolis of 1850.  His work includes the old Statehouse, the first Marion County Courthouse, the first firehouse, the governor's mansion, and the homes of such distinguished citizens as Harvey Bates, Jacob Cox, and James Blake.   Pictured:  Shrader's sketch of the Market Street entrance of the old Statehouse.
1933     The John Dillinger gang staged what is considered to be their biggest robbery.  They got away with nearly $75,000 in cash from the Central National Bank in Greencastle.  It was one of several bank robberies committed by Dillinger and fellow convicts in the weeks after they had escaped from the state prison in Michigan City.   Pictured:  The Central National Bank building in Greencastle as it appears today. 
1954     The Regency TR-1, the first transistor radio, began production at the company plant on Pendleton Pike in Indianapolis.  Selling at $50, the radio was expensive for its time but caught on quickly because of its small "pocket size."  Containing four germanium transistors, the little radio operated on a 22.5 volt battery which offered 20 hours of listening.  The first models came in four colors:  black, ivory, mandarin red, and cloud grey.
1963     Clowes Hall opened on the campus of Butler University.  Designed by Evans Woollen and John M. Johansen, the theater is one of the premier performing arts venues in the Midwest.  The structure is distinguished by its exposed limestone and concrete slabs, a feature of the Brutalist style of architecture.  The building is named in honor of Dr. George Henry Alexander Clowes, a former director of biochemical research at Eli Lilly and Company. 
1989     Space Shuttle Atlantis was launched from Kennedy Space Center in Florida.  The commander of the spacecraft was Purdue graduate Donald Williams, born in Otterbein, Indiana.  During the mission, the crew launched the Galileo space probe which went on to study the planet Jupiter and its moons  
HOOSIER  QUOTE  OF  THE  WEEK
"Growing up in a small Indiana town, where I lived across the street from the courthouse and knew everyone, and being a doctor's wife at Bremen, were good training for the wife of a politician.  You become accustomed to interrupted meals and unpredictable and late hours, and you develop an extra degree of empathy for people."
- - --Elizabeth Ann Steinmann Bowen (1918 - 1981)
Her husband, Dr. Otis Bowen, was the 44th Governor of Indiana
ABE MARTIN SEZ:
   If some folks wuz as big as they talk, they'd have t' room in a skatin' rink.
                                     Kin Hubbard
ANSWERS:  Joseph Allen   Kevin Ford     Janice Voss    David Wolf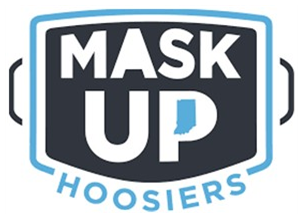 Follow this link to subscribe to Hoosier History Highlights and to view archived editions
Indiana Statehouse Tour Office  |  Indiana Department of Administration
Guided tours of the Indiana Statehouse are offered Monday through Saturday.  For more information, please contact the tour office.  
(317) 233-5293

touroffice@idoa.in.gov
Take an "Armchair Tour" of the Indiana Statehouse!
Follow us:   Instagram @instatehousetouroffice; Facebook @Indiana Statehouse Tour Office and Education Center; Twitter @INSthouseEdCntr