Date:
Mon, 05/22/2023 - 12:01am

to

Sat, 05/27/2023 - 11:59pm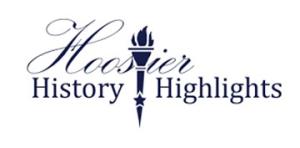 Indiana Quick Quiz
   What set Ray Harroun's winning car, the Marmon Wasp, apart from the others in the race, when he won the first Indy 500 in 1911? 
   What year did the famous press pagoda at the Indianapolis Motor Speedway, burn to the ground?
   Four people have won the Indy 500 four times, the most by any person. Name the four people.
   Who is the oldest winner of the Indy 500?
Answers Below 
Did You Know???
The record time for the longest Indy 500 race was 8 hours and 22 minutes because of rain during the 2004 race.
May 23, 1824 Ambrose Everett Burnside was born in Liberty, Indiana. He was a three term Governor of Rhode Island, an American army officer and he popularized sideburns.
May 21, 1921 The Taggart Baking Company of Indianapolis began producing Wonder Bread. The logo was inspired by the "wonder" of the sight of the hundreds of balloons at the Indianapolis Motor Speedway.
May 1972 at the Beginning of the 56th running of the Indy 500, Jim Nabors sang the song "Indiana" which is known as "Back Home Again in Indiana." He sang "Indiana" before the race from 1972-1978 as well as every year but 2 from 1983-2006.
May 25, 1993 The Dilley sextuplets were born in Indianapolis. Born to Becki and Keith Dilley, they are the first set of surviving sextuplets born in the United States.
Our Where in Indiana from last week was taken of the Marengo Cave in Marengo, Crawford county, Indiana.
Where in Indiana?
Do you know where this photograph was taken?
Visit us on Instagram to submit your answer.
Follow us on Instagram: @instatehousetouroffice
Answers:      1. His car had a rearview mirror     2. The morning after the 1925 race.     3.Al Unser, A.J. Foyt, Rick Mears, Helio Castroneves     4. Al Unser (47 years old), 1987
 Did You Know???
The Indiana Statehouse has had 20,000 visitors so far in 2023? Guests have visited from 46 states, 71 foreign countries and 91 Indiana counties. We still need someone from Perry county to visit! If you are from Perry county and you visit the statehouse, stop by the tour desk to let us know.
 Follow this link to subscribe to Hoosier History Highlights and to view archived editions
Indiana Statehouse Tour Office  |  Indiana Department of Administration
Guided tours of the Indiana Statehouse are offered Monday through Saturday.  For more information, please contact the tour office.  
(317) 233-5293
touroffice@idoa.in.gov
Take an "Armchair Tour" of the Indiana Statehouse!
Follow us:   Instagram @instatehousetouroffice; Facebook @Indiana Statehouse Tour Office and Education Center; Twitter @INSthouseEdCntr