Date:
Sun, 03/19/2023 - 12:01am

to

Sat, 03/25/2023 - 11:59pm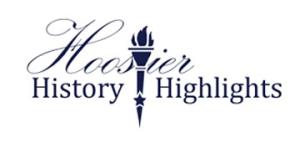 Indiana Quick Quiz
   What is the name of the statue at the top of the Soldiers and Sailors Monument in Indianapolis?
   What Indiana high school gymnasium officially seats 9,325?
   Where was the first NCAA state basketball tournament held?
   Indiana has how many acres of land?
Answers Below 
March 24, 1930 Terrance Steve McQueen was born in Beech Grove, Indiana.  Also known as "The King of Cool", he acted in 45 movies , including Le Mans, The Great Escape, The Thomas Crown Affair, Bullitt and Papillion.
1954  RCA began producing color TVs at its plant in Bloomington, Indiana.  A set with a 12-inch screen sold for around $1,000.
March 20, 1954  The championship game immortalized in the1986 movie Hoosiers was won by Milam High School.  Milam beat Muncie Central, a much larger school, 32-30.
March 19, 1955 For the first time anywhere in the nation, an all-black high school won an open state tournament. Crispus Attucks High School won the state basketball championship. One of the stars of the team was 12 time NBA  All-Star Oscar Robertson.
Did You Know???
Indiana Grown Popcorn is Indiana's official State Snack.
You know you are from Indiana when...
You switch from heat to AC in the same day and back again.
Happy Youth Art Month!
Where in Indiana?
Do you know where this photograph was taken?
Visit us on Instagram to submit your answer.
Follow us on Instagram: @instatehousetouroffice
Answers
1. "Victory" or "Miss Indiana"     2. New Castle     3. Indiana University campus in 1912     4. Approximately twenty-three million
 Follow this link to subscribe to Hoosier History Highlights and to view archived editions
Indiana Statehouse Tour Office  |  Indiana Department of Administration
Guided tours of the Indiana Statehouse are offered Monday through Saturday.  For more information, please contact the tour office.  
(317) 233-5293
touroffice@idoa.in.gov
Take an "Armchair Tour" of the Indiana Statehouse!
Follow us:   Instagram @instatehousetouroffice; Facebook @Indiana Statehouse Tour Office and Education Center; Twitter @INSthouseEdCntr