Date:
Sun, 03/12/2023 - 12:01am

to

Sat, 03/18/2023 - 11:59pm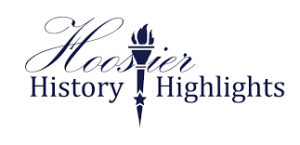 Indiana Quick Quiz
1. What Indiana University has a Leprechaun mascot?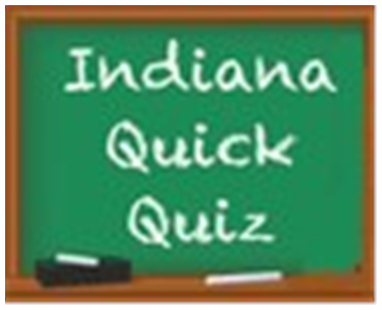 2. Who brought basketball to Indiana, by introducing it at the YMCA in his hometown, Crawfordsville, in 1892?
3. Born in Gary, who was the first African American woman from Indiana elected to Congress (1982-85), and also introduced the bill making the birthday of Martin Luther King' Jr. a federal holiday?
4. How many miles long  on the inside of the traffic lanes is Interstate I-465?
Answers Below 
March 14, 1928 Frank Borman, Commander of Apollo 8, was born in Gary Indiana. Borman and his crew were the first to fly around the moon.
March 15, 1930 Limestone from the Empire Quarry headed for New York City for the construction of the Empire State Building. 18,360 tons of Indiana limestone was used to build the iconic building. The Empire Quarry located between Bloomington and Bedford is not only the most famous but one of the longest and the deepest quarries.
Did You Know???
Limestone is Indiana's official State Stone.
March 18, 1953 Indiana University beat Kansas 69-68 to win the 15th NCAA Men's Basketball Championship. A free throw with twenty seven seconds to go was made by Bob Leonard to win the tournament.
March 18, 1845 Johnny Appleseed dies, at 70. His grave lies at the 'Johnny Appleseed Park' in Fort Wayne. Johnny Appleseed [John Chapman], was born on September 26, 1774, in Leominster, Massachusetts. He was a pioneer nurseryman who introduced apple trees to Pennsylvania, Ontario, Ohio, Indiana, and Illinois. 
You know you are from Indiana when...
You know what a split house (IU vs Purdue) is and you or someone you know live in one. 
Where in Indiana?
Do you know where this photograph was taken?
Visit us on Instagram to submit your answer.
Follow us on Instagram: @instatehousetouroffice
Answers
1. Notre Dame     2. Nicholas McCay     3. Katie Beatrice Hall     4. 53.26 miles
  Follow this link to subscribe to Hoosier History Highlights and to view archived editions
Indiana Statehouse Tour Office  |  Indiana Department of Administration
Guided tours of the Indiana Statehouse are offered Monday through Saturday.  For more information, please contact the tour office.  
(317) 233-5293
touroffice@idoa.in.gov
Take an "Armchair Tour" of the Indiana Statehouse!
Follow us:   Instagram @instatehousetouroffice; Facebook @Indiana Statehouse Tour Office and Education Center; Twitter @INSthouseEdCntr