Date:
Tue, 05/18/2021 -

6:00pm

to

7:00pm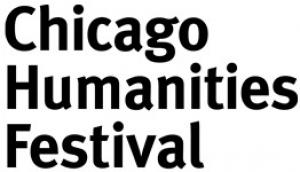 Madeline Miller (Song of Achilles) joins CHF to discuss her award-winning novel Circe. Miller expands Circe's short yet famous episode in Homer's Odyssey into a stunning and nuanced portrayal of a powerful witch caught between the worlds of the Gods, to which she was born, and of mortals, whom she loves. Miller and CHF Marilynn Thoma Artistic Director Alison Cuddy discuss the ancient and modern tale of a woman's quest for belonging.
Tuesday, May 18, 2021 6:00 pm - 7:00 pm CT
This program is exclusive to CHF members at the Associate-level ($50) and up. Interested in participating? Become a CHF Member or renew your membership today!
Members will receive special communications via email with information about participating in these events.
If you are a new member or just recently renewed, please allow a week's processing time to receive information about accessing these conversations.
Please email devo@chicagohumanities.org with any questions.
To inquire about accessibility for this event, please email access@chicagohumanities.org. We do our best to fulfill all requests.
This event will take place on Zoom with a live Q+A.
About the Book:
The Chicago Humanities Festival is pleased to partner with the Seminary Co-op Bookstores, a not-for-profit bookstore whose mission is bookselling.
When you purchase your copy of Circe from Seminary Co-op you are directly supporting independent bookselling in Chicago and a vital space for book browsing, discovery, and community.
Order your copy of Circe today!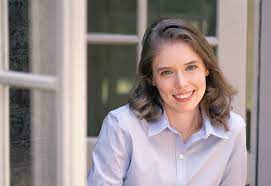 Madeline Miller
Madeline Miller is the author of The Song of Achilles, which was awarded the 2012 Orange Prize for Fiction and was a New York Times Bestseller, and Circe, winner of the Indies Choice Best Adult Fiction of the Year Award and the the Indies Choice Best Audiobook of the Year Award. Circe was also given The Red Tentacle Award, an American Library Association Alex Award, and the 2018 Elle Big Book Award.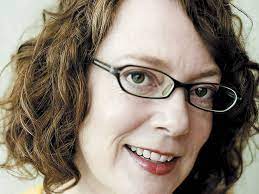 Alison Cuddy
MARILYNN THOMA ARTISTIC DIRECTOR
Alison Cuddy is the Festival's Marilynn Thoma Artistic Director. Prior to joining CHF in 2014, she spent more than 10 years at WBEZ, Chicago's NPR affiliate, as a reporter and the host of Eight Forty-Eight.