Date:
Tue, 05/04/2021 -

7:00pm

to

8:00pm
The Cold War era wasn't just about power and violence, argues Pulitzer Prize-winning author Louis Menand. It was also about the art and ideas that would come to shape American and global culture. Menand tells the history of a time when American government lost its moral prestige, but American culture became beloved. Join Menand and fellow New Yorker staff writer Gideon Lewis-Kraus for a conversation about Menand's new book The Free World, an exploration of the intellectual and cultural climate of the Cold War era.
Registered guests will receive details on how to access the event via email immediately upon registration, and receive email reminders closer to the event date.
This program will be livestreamed on YouTube on May 4th at 7pm central time with a live Q+A, and registered guests will have a period of 7 days to enjoy the program if you can't join the livestream.
All CHF's virtual events have closed captions. Please reach out to us at access@chicagohumanities.org with any questions or to request additional accommodations.
Please reach out to tickets@chicagohumanities.org with any further questions–we have a small staff and promise to reply as soon as we can!
About the Book: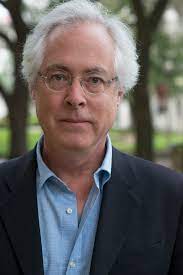 Louis Menand
Louis Menand is professor of English at Harvard University and a staff writer at The New Yorker. His books include The Metaphysical Club, which won the Pulitzer Prize in history and the Francis Parkman Prize from the Society of American Historians. In 2016, he was awarded the National Humanities Medal by President Barack Obama. Image credit: Matthew Valentine.
Gideon Lewis-Kraus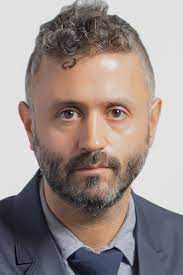 Gideon Lewis-Kraus, a staff writer at The New Yorker, grew up in New Jersey and graduated from Stanford. He writes reportage and criticism and is the author of the digressive travel memoir A Sense of Direction as well as the Kindle Single No Exit. Previously, he was a writer-at-large at The New York Times Magazine, a contributing editor at Harper's Magazine, and a contributing writer at WIRED Magazine. Gideon co-edited, with Arnie Eisen, Philip Rieff's Sacred Order/Social Order III, and edited Richard Rorty's Philosophy as Cultural Politics. He teaches a reporting seminar in the Graduate Writing Program at Columbia. He has lived in San Francisco, Berlin (where he was a 2007–8 Fulbright Fellow), and Shanghai, and now lives in Brooklyn with his wife and two small children.