Date:
Sun, 07/25/2021 -

7:00pm

to

8:30pm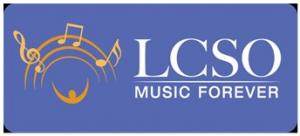 The La Porte County Symphony Orchestra (LCSO) will perform "Legendary Showtunes & More" at Friendship Botanic Gardens (FBG) for a magical and memorable evening for families and adults on Sunday, July 25 from 7:00 p.m. - 8:30 p.m.
Concluding its 48th season, the LCSO is a pillar of the performing arts in the area, serving audiences across seven counties. On Sunday, July 25, the LCSO, along with Interim Music Director and Conductor, Chuck Steck, will join together and perform under FBG's Celebration Pavilion for an evening full of Broadway and movie tunes. 2020 Hoosier STAR winners, Alyse Flores (Adult Division) and Julia Larson (Youth Division) will also be performing. Food and drink will be available for purchase at this joint fundraiser for FBG and the LCSO.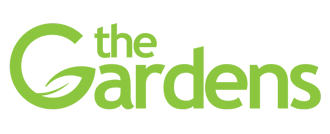 "We cannot wait to perform again at Friendship Gardens." said LCSO Executive Director, Tim King. "The Pavilion is exactly the right kind of venue for a summer performance. We really enjoyed the experience there last summer and look forward to a continued relationship with Friendship Gardens."
Advanced ticket purchase is available at www.friendshipbotanicgardens.org. Tickets will also be available for purchase at the FBG entrance gate the day of the event, cash or card accepted. General admission for adults is $50; 17 and under are free. Gates open at 6:00 p.m. with music starting promptly at 7:00 p.m.
The La Porte County Symphony Orchestra performs at the FBG's Celebration Pavilion during an August 23, 2020 concert. Photo courtesy of the FBG.
This is the second LCSO concert at Friendship Botanic Gardens.
"We couldn't be happier that the La Porte County Symphony is joining us again this year for a continual concert series," said FBG Board President, John Leinweber. The LCSO's quality and dedication to symphonic music is beyond exceptional."
Chairs will be available for use in the Celebration Meadow, however, guests are encouraged to bring their own lawn chairs or blankets. No outside food or drink allowed in the venue.
Both the LCSO and FBG ask that guests practice socially distanced seating and wear face coverings when it is not possible to stay at least 6 feet away from others outside of their own family and friends.
For more information about the LCSO and other upcoming concerts, visit www.lcso.net.
Friendship Botanic Gardens is located at 2055 East US Highway 12, Michigan City, IN 46360. For more information call (219) 878-9885, send an email to events@friendshipbotanicgardens.org or visit www.friendshipbotanicgardens.org.
About LCSO: The mission of the LCSO is to enrich the lives of people of all ages within and beyond La Porte County through the experience of excellent live orchestra performances. The LCSO is also supported by the Indiana Arts Commission, South Shore Arts, What's New La Porte, La Porte Herald-Argus, Michigan City News Dispatch, The Beacher and WIMS AM 1420, 95.1 FM, 106.7 FM, 96.7 The Eagle, and Rock 106.5. Visit us at www.lcso.net.