Date:
Fri, 11/26/2021 - 6:00pm

to

Sat, 11/27/2021 - 10:00pm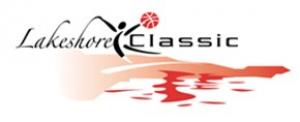 ​
 The Lakeshore Classic, a basketball tournament sponsored by the Gary Chamber of Commerce, is a regional family-oriented event focusing its activities on raising educational awareness and drawing on the parallels between sports participation and academic achievement to encourage the region's youth to follow a path for success.
Lakeshore Classic 2021
13th Annual Lakeshore Classic – November 26-27, 2021
Location:
West Side Leadership Academy
9th Avenue & Gerry Street
Gary, IN  46406
About the Classic
A 12-Year Successful Run \
 Increased yearly attendance to 7,000 people.
 Welcomed college teams from Central State University, Fisk University, Tuskegee University, and University of Michigan, Dearborn.
 High school basketball teams from throughout Indiana and Illinois participating, in a "Border Battle" challenge.
 Corporate events featuring prominent guest speakers including:
     • Gregg Popovich, San Antonio Spurs head coach and region native.
     • Gene Keady, Purdue University head coach, retired.
     • Bob Love, retired Chicago Bulls star player.
     • Bryce Drew, Valparaiso University Head Coach & 1994 Mr. Indiana Basketball
     • Jesse White, Illinois Secretary of State; Founder, Jesse White Tumbling Team.
     • Oscar "Big O" Robertson, NBA All Star and 2-time NBA World Champion Dr. Dick Barnett.
     • Ulysses "Junior" Bridgeman, former NBA Star and successful businessman.
     • Lloyd McClendon, former Manager of the Pittsburg Pirates & Seattle Mariners.
     • David J. Johns, Executive Director White House Initiative on Educational Excellence for African Americans, Washington, DC.
     • Mike Huff, VP of Baseball/Fast Pitch for the Chicago White Sox Major League Baseball Team and former outfielder.
     • LaTroy Hawkins, 1991 graduate of Gary West Side High School. Distinguished 21 year career in Major League Baseball.
     • Kenny Lofton, Star Major League Base ball Player from East Chicago, Indiana
The Lakeshore Classic event was established by the Gary Chamber of Commerce under the direction of Executive Director Charles "Chuck" Hughes. The Gary Chamber of Commerce is a voluntary organization of citizens who are investing time and money in a community development program-working together to improve the economic, civic, and cultural well being of the area. www.garychamber.com
FRIDAY, NOVEMBER 26TH
6:00 PM          Gary West Side Leadership Academy (Girls)  -  LADY COUGARS
                                           vs.
                        Gary Lighthouse College Preparatory Academy (Girls)   -   LADY LIONS
8:00 PM          21ST Century Charter School (Boys)   -   COUGARS
                                                vs.
                        Charles A. Tindley Accelerated - Indy  (Boys)   -   TIGERS
SATURDAY, NOVEMBER 27TH
6:00 PM          George Washington High School (Indy)   -   CONTINENTALS
                                           vs.
                        Calumet New Tech High School  -  WARRIORS
8:00 PM          Gary West Side Leadership Academy (Boys)   -   COUGARS
                                          vs.
                        Bishop Noll Institute (Hammond)   -   WARRIORS
Student Block Tickets Sponsor:
Buy a block of tickets to donate to students or support your favorite school for 2-days of games.
$300 – 30 students
$400 – 40 students
$500 – 50 students
Your name/logo placement on some printed materials as a Student Supporter.
¼ page b/w ad in souvenir program book.
1 Ticket to Classic Corporate Luncheon
Verbal recognition at Corporate Luncheon.
Individual Tickets:
Admission to Games/College & Vendor Fair (2-days)
General Admission - $8.00 1-Day / $10.00  2-days
Students Admission  - $5.00 1-Day / $8.00  2-days
Admission to Corporate Luncheon
$50.00  Per Person
Table of 10 - $500.00 / Early Bird $450.00 (before Nov. 1)
​