Date:
Tue, 11/21/2023 -

11:30am

to

1:30pm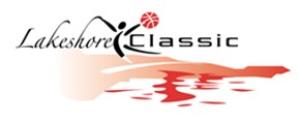 Lakeshore Basketball Classic Corporate Luncheon\
Tuesday, November 21, 2023
11:30 a.m. – 1:30 p.m.
Hard Rock Casino Northern Indiana – Gary
Our Corporate Luncheon has traditionally been a highlight during "Classic" time.  In the past we have featured, Bryce Drew; Valparaiso University Head Coach, Gene Keady; Retired Purdue University Head Coach, Bob Love; Retired NBA Chicago Bulls Player, Gregg Popovich; NBA San Antonio Spurs Coach, Oscar Robertson; NBA All-Star, Dick Barnett; 2-Time NBA World Champion, NBA great Ulysses "Junior" Bridgeman, Winston Garland and others like, MLB's Lloyd McClendon, Mike Huff, LaTroy Hawkins, Kenny Lofton and our 2022 guest Ron Kittle, former Chicago White Sox Star.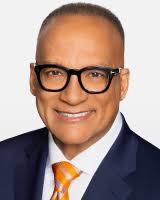 The Gary Chamber of Commerce will host its' 15th Annual Lakeshore Classic Corporate Luncheon on Tuesday, November 21, 2023, 11:30 a.m., at Hard Rock Casino Northern Indiana, Council Oak Steak House, 5400 W. 29th Avenue, Gary. Join the Chamber as we welcome our special guest speaker, recently retired sports director, and anchor for ABC 7 Chicago station's top-rated 5:00-6:00 p.m. and 10:00 p.m. newscasts Mr. Jim Rose.  
Jim has become a major force in Chicago sports broadcasting and had the distinction of serving as a sports reporter in Chicago for 41 years making him the longest tenured sports reporter in the country. Rose, an Emmy Award winner has received numerous accolades and additional awards.
Sponsorship opportunities are available. Call the Chamber office to purchase tickets, sponsorships, and available ad space now at (219) 885-7407.  
Return Bottom Portion by Monday, November 13, 2023:
Company Name ______________________________________________________________________________
Contact Name _______________________________________________________________________________
Address ____________________________________________________________________________________
City, State, Zip _______________________________________________________________________________
Phone_____________________Fax ___________________Email_______________________________________
Please check one:
                      _________________________Sponsorship Level   _____Luncheon Ticket $50     ______
      ___ Check included, payable to Lakeshore Classic, 504 Broadway, Ste. 328, Gary, IN 46402
       ___ Please charge my credit/debit card:        □ Visa           □ MasterCard        □ AmEx
                                                Rear
Credit Card No. ____________________________ Exp. Date _____________________ ID# __ __ __ __
Authorized Signature __________________________________________________________
QUESTIONS? Call 219.885.7407