Date:
Sun, 06/19/2022 - 12:01am

to

Sat, 06/25/2022 - 11:59pm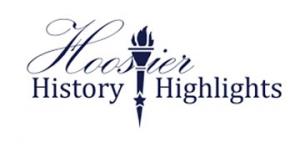 Indiana Quick Quiz
     Match each county to its geographical location.
1.  Posey     2.  Lake                 3.  Steuben   4.  Jefferson
A.  Northeastern Indiana
B.  Southeastern Indiana
C.  Southwestern Indiana
D.  Northwestern Indiana
Answers Below
1904     Phil Harris was born in Linton in Greene County. He went on to a long career in show business as an actor, comedian, musician, and songwriter. He had his own orchestra and was a familiar voice on radio. A regular on the popular Jack Benny program, he hosted his own show with his wife, actress and singer Alice Faye.   A star of many movies, he also did voice acting for several Walt Disney animated films.  He was the voice of Baloo in the "The Jingle Book," Thomas O'Malley in "The Aristocats," and Little John in "Robin Hood."
1921     Indiana Governor Warren McCray called a halt to workmen who were applying several coats of paint to the old quartered-oak doors on the outside entrances to the Statehouse.  The job had progressed so far that most of the doors were covered with several coats of flat paint.  Secretary of State Ed Jackson and Auditor William G. Oliver were among other officials calling the project a "desecration."  State custodian Roy Couch was assigned the task of removing the paint and restoring the doors to their original splendor.
1950     The United States entered the Korean War.  During the three-year conflict, over 33,000 American soldiers were killed, including over 900 from Indiana.  The names of the fallen Indiana soldiers are listed on the Korean War Memorial (pictured) located on the American Legion Mall in Indianapolis.
50 Years Ago
1972     FBI agents, along with hundreds of state and local officers, searched a wide area around Peru, Indiana, for a skyjacker who had parachuted from an American Airlines jet with over $500,000 in ransom money. State police helicopters scoured the region looking for the man who might have survived the drop of more than 5000 feet.  Three days later, a farmer found the money sack in a farm field outside Peru. A fingerprint led authorities to 28-year-old Martin J. McNally in Detroit.  He was sent to a federal prison in Illinois.  (Pictured:  Headline from the South Bend Tribune)
1985     President Ronald Reagan had lunch at Mac's Family Restaurant in Mooresville. He sampled their well-known peach cobbler as he spoke to members of the local Chamber of Commerce. He traveled on to the Convention Center in Indianapolis where he addressed the national meeting of the United States Jaycees. Talking about his plan to change the outdated tax system, he took note of the nearby Speedway, saying, "America, start your engines."

Very few Presidents of the United States have ever addressed the Indiana General Assembly.  As a matter of fact, Ronald Reagan might have been the only one. It was on February 9, 1982.  Reagan spoke to a joint session of the Indiana House and Senate from the speaker's podium in the House of Representatives.  He was there to promote his new federalism program which would have the states assuming some of the control previously held by the federal government. In preparation for his arrival, Secret Service and FBI agents had "swept" all four floors of the Statehouse. The doors at the lower west entrance had been removed so that the presidential limousine could drive straight into the building. A plaque in the House Chamber commemorates the visit of the nation's 40th President more than 40 years ago.
2002     Indiana First Lady Judy O'Bannon helped dedicate the historical marker at Lyles Station, an early African American community in Gibson County, Indiana.  At its peak in the late 19th century, the town had over 50 homes, a post office, a railroad station, two general stores, and a school.  The school has been restored and now serves as a museum and cultural center.
Hoosier Quote of the Week
"Indiana isn't found on interstates where motorists stop, check in at motels, eat at fast food restaurants, stay a few hours at the park, oblivious to where they are. . .  Life in the real Indiana is to be found on the backroads, in the small towns, in village stores, barbershops, post offices and cafés.  In those places, it doesn't matter much whether a person runs a bank or a bulldozer, lives in a clapboard shack on the creek or a mansion on the hill. Individuals are weighed by their character, not by pretense, not by appearance."
 - - - Wendell Trogdon (1929 - 2014)
Trogdon, born in Heltonville in Lawrence County, graduated from Franklin College and became a newspaper man. He was a reporter and later managing editor of the Indianapolis News.  In addition, he wrote 27 books about his beloved Hoosier state. The above passage is from Backroads Indiana, published by Highlander Press in 1994.
Answers:  1. C  2. D  3. A  4. B
Follow this link to subscribe to Hoosier History Highlights and to view archived editions
Indiana Statehouse Tour Office  |  Indiana Department of Administration
Guided tours of the Indiana Statehouse are offered Monday through Saturday.  For more information, please contact the tour office.  
(317) 233-5293
touroffice@idoa.in.gov
Take an "Armchair Tour" of the Indiana Statehouse!
Follow us:   Instagram @instatehousetouroffice; Facebook @Indiana Statehouse Tour Office and Education Center; Twitter @INSthouseEdCntr