Date:
Sun, 06/13/2021 - 12:01pm

to

Sat, 06/19/2021 - 11:59pm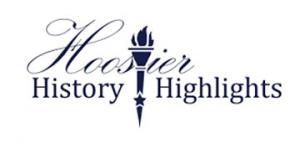 Indiana Quick Quiz
The Indiana Historical Bureau has placed hundreds of markers around the state which identify significant people, places, and events in history.  Match the marker to its location. 
1.   The T. C. Steele Home and Studio   2.   The JFD Lanier Mansion   3.   The C. G. Conn Band Instrument Company   4.   The Ball Brothers Glass Manufacturing Company
A.   Elkhart   B.   Brown County   C.   Muncie   D.   Madison
Answers Below 

1885     The Indiana Supreme Court, in a case involving Switzerland County, upheld the authority of school boards to levy taxes in support of buildings and teacher salaries.  The unanimous decision of all five justices was written by Justice Byron Elliott.  In part, the ruling stated that "the system which has prevailed for eighteen years has carried our schools to a high state of prosperity and usefulness."
100 YEARS AGO
1921     Horseshoe pitching was all the rage in Indianapolis city parks.  There were 78 municipal horseshoe courts, all illuminated by electric lights and open late into the evening.  Pitchers had their choice of seven city parks:  Ellenberger, Fall Creek, Riverside, Willard, Garfield, Spades, and Brookside, as well as the Riley Playgrounds.
1936     President Franklin D. Roosevelt was in Vincennes to dedicate the George Rogers Clark Memorial.  In his speech, the President said, "On this spot it was made known that we were to have a nation, instead of a confederacy of seaboard states."  A crowd of over 75,000 came to the ceremony, which included First Lady Eleanor Roosevelt and Indiana Governor Paul V. McNutt.  (Pictured:  A headline from the Lafayette Journal and Courier for June 15, 1936.)
Did You Know?
The George Rogers Clark Memorial in Vincennes is considered to be the largest national monument outside of Washington, D. C.  It is on the site of the former Fort Sackville, a British outpost which was captured in 1779 by George Rogers Clark and his army of frontiersmen and Frenchmen.  The monument is 90 feet wide and 80 feet high.  Its exterior is made of granite.  Towering over the entrance is an eagle with outstretched wings.  Inside are seven murals painted by Ezra Winter and a bronze statue of Clark, created by Hermon Atkins MacNeil, the designer of the Standing Liberty Quarter.  The memorial, part of the National Park Service, is open seven days a week between 9:00 am and 5:00 pm.  
1938     Mary Stewart Carey died in Indianapolis.  A patron of the arts, she was active in the Daughters of the American Revolution, Civic Theater, and Matinee Musicale.  She was a leader in the movement to adopt a state flag and was one of the founders of the Indianapolis Children's Museum and the Orchard School.  
1978     Garfield the cat, a creation of cartoonist Jim Davis, made his first appearance in newspapers around the country.  Davis was born in Fairmount and grew up in Marion.  He had been drawing comic strips for several years when he came upon the idea of the mischievous feline.  Millions of fans follow Garfield's adventures in over 2,100 newspapers each day. 
Hoosier Quote of the Week
"I thought if I could create a convincing cat, I could say and do anything I wanted on the human condition."  - - - Jim Davis
2018     An Indiana historical marker was placed in front of the Bethel African Methodist Episcopal Church in Richmond.  It honors the work of Bishop William Paul Quinn, who assisted slaves on their way to freedom on the local Underground Railroad.  He also established more than 50 AME churches across the country, including the one in Richmond, which was founded in 1836.
ABE MARTIN SEZ:
     You don't have to be kind-hearted to give rhubarb away.      (Kin Hubbard, The Indianapolis News, June 8, 1915)
ANSWERS:  1. B    2. D    3.  A    4.  C
 You are invited to take a "Virtual Tour" of the Indiana Statehouse.  Just click the link at the bottom of this column.
   Follow this link to subscribe to Hoosier History Highlights and to view archived editions
 INDIANA STATEHOUSE TOUR OFFICE - Indiana Department of Administration
Tours of the Indiana Statehouse are offered Monday through Friday by appointment only.  For more information, please contact us.
(317) 233-5293 | captours@idoa.in.gov  | http://www.in.gov/idoa/2371.htm
Take an "Armchair Tour" of the Indiana Statehouse!
Follow us:   Instagram @instatehousetouroffice; Facebook @Indiana Statehouse Tour Office and Education Center; Twitter @INSthouseEdCntr