Date:
Sun, 01/29/2023 - 12:01am

to

Sat, 02/04/2023 - 11:59pm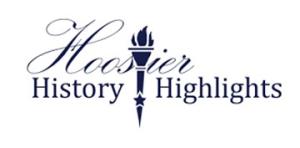 Indiana Quick Quiz
From the list below, select the Indiana cities which serve as county seats.
Goshen   Greenwood   Kentland  Seymour   Gary   Vevay   Carmel   Princeton
Answer below
1844     Charles Gerard Conn was born in New York.  His family moved to Elkhart, Indiana, where he grew up to be mayor, Congressman, entrepreneur, and founder of a band instrument company which became world famous.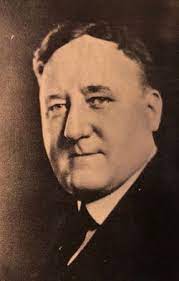 1921     Indiana Governor Warren McCray met with members of the James Whitcomb Riley Memorial Association at the Statehouse.  They shared with him a proposal to build a children's hospital in tribute to the Hoosier Poet, who had died five years earlier. The Governor agreed that there was a need for a medical facility for children and pledged the state's cooperation.
1945     Bob Griese was born in Evansville.  He became a star quarterback at Purdue and later led the Miami Dolphins to two Super Bowl victories in 1973 and 1974.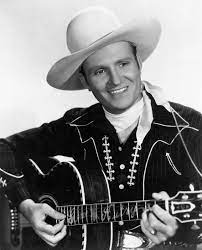 1953     Gene Autry, famed singing cowboy of radio and movies, entertained a crowd of 14,000 youngsters at the Indiana State Fairgrounds Coliseum.  The three-hour show included Autry's popular sidekick Pat Buttram and, of course, the "Wonder Horse, Champion."  Musical acts included the Hoosier Hotshots. 
1978     Many roads opened, and people started returning to work following the "blizzard of '78" that had paralyzed much of the state.  Blowing snow, ice, and snow drifts had made travel nearly impossible and closed many schools and businesses.  Winds gusted to 55 mph, and snow was 20 inches deep in areas.
2007     The Indianapolis Colts won Super Bowl XLI in Miami, defeating the Chicago Bears, 29 - 17.  The game on CBS was seen by over 93 million people, making it, at the time, the fifth-most watched program in TV history.  The half-time show, headlined by rock star Prince, had a peak audience of 140 million viewers.
"She told them simply and directly that the meadow was a place of peace and beauty, where indeed if one came to it in a quiet manner, the animals would not be disturbed; for there are lovely birds, and squirrels and field mice, and sometimes deer."
---Kathryn Lasky 
Born in Indianapolis in 1944, Kathryn Lasky became a writer of children's literature.  Her work has been translated into 19 languages around the world.
Answer:   Goshen (Elkhart County), Kentland (Newton County), Vevay (Switzerland County), Princeton (Gibson County)
 Follow this link to subscribe to Hoosier History Highlights and to view archived editions
Indiana Statehouse Tour Office  |  Indiana Department of Administration
Guided tours of the Indiana Statehouse are offered Monday through Saturday.  For more information, please contact the tour office.  
(317) 233-5293
touroffice@idoa.in.gov
Take an "Armchair Tour" of the Indiana Statehouse!
Follow us:   Instagram @instatehousetouroffice; Facebook @Indiana Statehouse Tour Office and Education Center; Twitter @INSthouseEdCntr