Date:
Sun, 01/22/2023 - 12:01am

to

Sat, 01/28/2023 - 9:23pm
Indiana Quick Quiz
Among this list of United States Presidents, which have had Hoosiers as their Vice Presidents?
John Adams
Theodore Roosevelt
Grover Cleveland
James Buchanan
Ulysses S. Grant
Woodrow Wilson
Franklin D. Roosevelt
            Answer below
1818     The governor and legislature established libraries to be included in the counties of Ripley, DuBois, Randolph, Lawrence, Monroe, Vigo, Vanderburgh, Spencer, Perry, and Crawford.  Delegates to the Constitutional Convention had included a provision for a county library system.  Due to limited financing, many of the libraries were closed by the middle of the 19th century.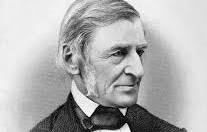 1863     Philosopher and author Ralph Waldo Emerson delivered a lecture at the Masonic Hall in Indianapolis.  He had been in the city several days, staying at the Bates House Hotel.  The topic of his talk was "Clubs and Conversation."
1911     Catherine Lucille Moore was born in Indianapolis.  A student at Indiana University, she wrote for the school's magazine, The Vagabond.  She moved to California where she wrote scripts for television shows like Maverick.  She won many awards and, in 2004, was inducted into the Science Fiction Hall of Fame.  Critics said she brought a unique voice and high-quality prose to the magazine market.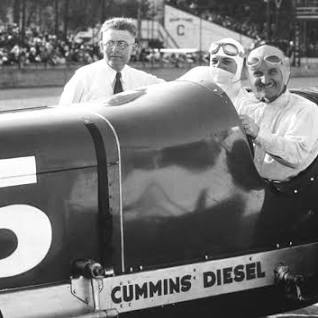 1930     The head of the Cummins Engine Works in Columbus, Clessie L. Cummins, returned home from Detroit and New York, having demonstrated the diesel automobile engine to car pioneer Henry Ford and his son Edsel.  The cost of the fuel for the entire trip was $1.38.  During their test ride, the Fords asked many questions about the motor, and Cummins explained the difference between it and others being manufactured.  He said the diesel motor was much cheaper to operate and had greater acceleration.

1934     John Dillinger, bank robber born in Indiana, was captured in Tucson, Arizona.  Sent to the Lake County Jail in Crown Point, he escaped on March 3 and was killed by the FBI in Chicago on July 22.
1967     A flash fire aboard the Apollo 1 test capsule took the lives of Hoosier astronaut Gus Grissom and fellow astronauts Edward White and Roger Chaffee.  Grissom grew up in Mitchell, Indiana, and served in the Air Force during the Korean War.   

"It ain't no use to grumble and complain,
It's jest as cheap and easy to rejoice:
When God sorts out the weather and sends rain,
W'y, rain's my choice."
---James Whitcomb Riley (1849 - 1916)
Answer:  Theodore Roosevelt, Grover Cleveland, Ulysses S. Grant, and Woodrow Wilson
  Follow this link to subscribe to Hoosier History Highlights and to view archived editions
Indiana Statehouse Tour Office  |  Indiana Department of Administration
Guided tours of the Indiana Statehouse are offered Monday through Saturday.  For more information, please contact the tour office.  
(317) 233-5293
touroffice@idoa.in.gov
Take an "Armchair Tour" of the Indiana Statehouse!
Follow us:   Instagram @instatehousetouroffice; Facebook @Indiana Statehouse Tour Office and Education Center; Twitter @INSthouseEdCntr