Date:
Sun, 05/22/2022 -

12:00pm

to

6:00pm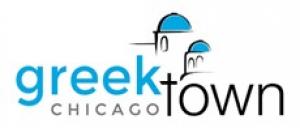 Greektown Chicago is excited to announce its belated in-person celebration of the 200th anniversary of Greek Independence on Sunday, May 22, 2022 at 2:30 p.m. with the Greek Heritage Parade. This parade, celebrating the rich Hellenic identity and culture in Chicago, returns to Halsted Street after last year's virtual celebration. The Greek Heritage Parade is hosted by Greektown—whose community offers the best sampling of Greek heritage outside of Athens to tourists and residents—from authentic restaurants to cafés to shops, many of which are family legacies that have been open in the neighborhood for decades.

Presented by The Federation of Hellenic-American Organizations (ENOSIS), the Greek heritage parade has been established as one of the biggest annual events in the Chicago Greek community since its founding in the 1960s. During this parade celebration, visitors can see colorful traditional costumes and hear traditional Greek music as the community officially celebrates the 200th anniversary of Greek Independence.
As part of the celebration, the Greektown Agora (Greek for "marketplace"), presented by Greektown SSA #16 and running from 12 p.m. – 6 p.m. at Elysian Field at the corner of Halsted and Van Buren Streets, will feature Greek vendors selling Greek gifts including Greek art, jewelry, crafts and gifts. Greek merchant vendors will include the following:
-        Konstantina's art pieces offer colors and memories created in a place called heaven on earth – Greece.    
-        Kantyli.com combines Greek heritage with Architectural model-making (pfmodels.com) to create custom Greek gifts. Panos will be selling his Greek road signs, aprons, his Greek church book and Greek flag cap. 
-        NiasCollections.com offers baptism and wedding gifts, greeting cards, jewelry, religious items and home décor by Evelyn Livaditis & Margo Livaditis-Bejanis. GreekChicago.etsy.com.
-        The Greek Key offers a collection of sterling silver jewelry & Matia imported from Greece by Laureen Walsh.
-        Loukoumaki creates original silkscreened, handmade (sometimes sewn) Greek inspired gifts.
Visitors can also meet Greek Warriors during these celebrations at another tent in the Agora. The Milchiean Hoplites (Ancient Greek citizen-soldiers) are a group of historians, researchers and history enthusiasts committed to collecting knowledge and reenacting what warfare would have been during the 5th and 4th centuries BC in the Ancient Greek world. The community is invited to visit their tent to take photos and ask questions about their equipment and garments – which are accurate reproductions of the originals – and learn about Greek history, language and achievements from them.
Greektown Chicago also encourages visitors to stay after the parade once they've shopped at the Greektown Agora, to watch the Orpheus Dance Troupe dancers perform at 5 p.m. at Elysian Field. These dancers will perform traditional Greek folk dances, and in doing so, educate audiences on the rich history of these customs. After the parade, events and performance, guests and community members are invited to grab dinner at any of the many Greektown restaurants.
During these Greek heritage celebrations before and after the parade, Greek music played by Jim Veikos of Mixology DJs at Elysian Field.
In commemoration of the 200th anniversary of Greek independence and tied to the celebratory parade and events, Greektown Chicago also presents a monthlong Greektown Shopper's Reward program May 1-30, 2022 offering a $50 gift card rebate for customers who spend $200 or more at the neighborhood's businesses and submit qualifying receipts via email. Offer available while supplies last. Full Greektown Shopper's Reward details and a list of eligible Greektown businesses are available here.
About Greektown Chicago
Greektown is a dining, nightlife and cultural district located on the Near West Side of Chicago. A popular destination for tourists and Chicago residents alike, Greektown offers the best sampling of Greek heritage outside of Athens—from authentic restaurants, cafes and shops to the National Hellenic Museum and annual Taste of Greektown festival. Greektown Special Service Area #16 is the business improvement district for the neighborhood, administered by sole service provider the West Central Association and guided by a volunteer commission of local business owners, property owners and residents. For more information, visit greektownchicago.org.