Date:
Fri, 05/13/2022 -

3:00pm

to

6:00pm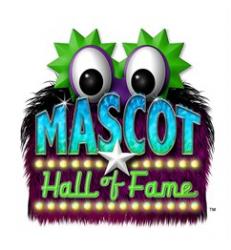 FURIDAY THE 13TH CELEBRATION
IT'S ONLY SCARY IF YOU MISS OUT!
They say Friday the 13th is bad luck, but what do they know??
Join us for our FURiday the 13th Celebration!
May 13th  *  3:00 - 6:00 pm
Bring the family, friends or neighbor and take advantage of our 2 for $13 admission special!
While you're here enjoy all the Mascot Madness you can handle PLUS:
- Test your skills with Superstition Trivia
- Are you good at guessing or just lucky? Find out with our lucky charms are in the jar contest!
- Relax and enjoy a spooky/scary story (age appropriate)
- Feeling creative??  Craft a black cat without black magic.
- If you want a bit more luck, create your very own Good Luck stone.
There won't be anything unlucky about all the fun we have planned, unless of course you miss out!
Greetings friends! Summer is coming, and the museum is getting ready with more mascot appearances, new kid's programs, and maybe even a night or two just for the grownups! Beginning May 27th we will be starting our NEW summer hours. The museum will be open Wednesday through Saturday from 10:00 AM until 5:00 PM.
SAVE THE DATE!
The Mascot Hall of Fame is proud to be inducting Globie (Harlem Globetrotters) and Southpaw (Chicago White Sox, MLB)  into the Mascot Hall of Fame. Join us as we honor Globie and Southpaw as well as the 2020 inductees Boomer (Indiana Pacers, NBA), Blue (Indianapolis Colts, NFL), Youppi (Montreal Canadiens, NHL) and the Oriole Bird (Baltimore Orioles, MLB). 
Induction Weekend Schedule:
Friday, June 17th
Opening Reception (details will be announced soon, but you won't want to miss this!)
Saturday, June 18th
GENERAL ADMISSION RATES APPLY
10AM Doors Open & Fan Fest begins
12 PM Induction Ceremony
Mascot Mayhem (meet and greets, photo opportunities, general silliness) begins after the Induction Ceremony
5:00 PM doors close & Fan Fest ends
 
Free Day FriYAY!
The first Friday every month is FREE, thanks to our friends at Notre Dame Federal Credit Union!  Visit Notre Dame Federal Credit Union HERE
The Mascot Hall of Fame is now participating in Museums for All!
Through Museums for All, those receiving food assistance (SNAP benefits) can gain free or reduced admission to more than 600 museums throughout the United States simply by presenting their SNAP EBT (Supplemental Nutrition Assistance Program Electronic Benefit Transfer) card.
We are offering $3.00 admission for up to 4 guests when a SNAP EBT card is presented at the ticket desk. 
As a non-profit organization, the Mascot Hall of Fame relies heavily on charitable gifts. Please consider a tax-deductible donation and click the donate button below! 
Your donation will help us to enhance educational programming, develop new exhibits, and host FAN-tastic events!
Keeping You Engaged 
See You Soon!
Email info@mascothalloffame.com with any questions or concerns
National Mascot Hall of Fame | 1851 Front Street | Whiting, IN 46394
219.354.8814 | www.MascotHallofFame.com