Date:
Fri, 12/01/2023 -

10:00am

to

11:30am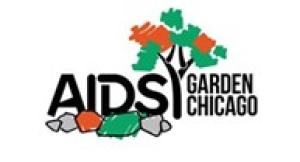 The Chicago Parks Foundation and the AIDS Garden Chicago Board of Directors invite all to take part in a World AIDS Day commemoration at AIDS Garden Chicago, on the Lakefront just south of Belmont Harbor, on Friday, December 1 at 10 a.m. to remember lives lost and stand in solidarity with those living with the HIV/AIDS virus. The free public gathering will take place outdoors, rain, snow or shine, featuring live music by the Lakeside Pride Musical Ensembles and reflections by local LGBTQ+ community members and leaders -- all while being immersed in the garden space dedicated to education, contemplation, and honor.
"I can think of no better place in Chicago to gather as a community to mark World AIDS Day than in AIDS Garden Chicago," says Yoni Pizer, AIDS Garden Chicago Board President. "The park's purpose is to honor, respect, remember and celebrate those we have lost to and those still affected by HIV/AIDS. This special place also serves as a symbol of the hope and resilience of the LGBTQ community and our allies - and of the will, power, and perseverance of any community under siege, even in the face of incredible challenges."
Since 1988, World AIDS Day encourages global communities to stand together and commemorate the more than 40 million people who have died worldwide of HIV/AIDS related illnesses since the start of the epidemic. Although there have been great advancements over the decades, HIV/AIDS continues to be a major public health challenge as millions are newly diagnosed and living with the virus every year.
AIDS Garden Chicago, officially unveiled in June 2022, is the city's first public monument to memorialize Chicago's history during the early years of the HIV/AIDS epidemic. The 2.5 acre "park with a purpose" was built along Lake Michigan just south of Belmont Harbor at the historic Belmont Rocks location, a gathering spot for the LGBTQ+ community between the 1960s and the 1990s, to be a communal place of celebration, remembrance, and pride. AIDS Garden Chicago also houses a digital collection of personal community memories in its online Story Archive, accessible via signage throughout the garden. Learn more about AIDS Garden Chicago here.
For the past decade, the Chicago Parks Foundation (CPF) has served as the 501c3 nonprofit partner of the Chicago parks. The CPF served as fiscal partner and project manager to bring the AIDS Garden Chicago park project to completion together with the community. CPF's additional work includes helping communities raise funds for their park projects and programs, leading the first citywide park clean-up volunteer initiative, managing over $20 million in grants for the Chicago Park District, coordinating donor-funded park improvement projects, and more. Learn more about CPF here.