Date:
Tue, 09/19/2023 -

5:00pm

to

9:00pm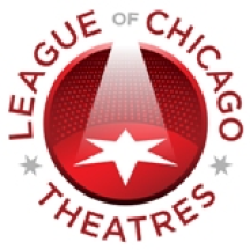 The League of Chicago Theatres announces the return of its Annual Gala, with "It's Showtime, A Celebration of Chicago Theatre," an evening celebrating the rich legacy of Chicago theatre and the theatre community's resilience. Friends of Chicago theatre will raise awareness and financial support for the League's programs which uplift Chicagoland's member theatre companies. The event will be held Tuesday, September 19, 2023, 5pm-9pm at Amazing Space, 625 W. Adams St. in Chicago.
The Gala Co-Chairs are Roche Schulfer, Executive Director of Goodman Theatre, and Jorge Valdivia, Executive Director of Chicago Latino Theatre Alliance.
The Chicago theatre community will honor Eileen LaCario of Broadway In Chicago with the Lifetime Achievement Award, and Rosario Vargas of Aguijón Theater with the Artistic Excellence Award. The Broadway In Chicago Emerging Theatre will be announced at the event, along with the first-ever Broadway In Chicago Backstage Champion Award, which will recognize an individual within the Chicago theatre industry who has made a positive impact on the community. The Backstage Champion Award was designed to call out those theatre workers that are not traditionally recognized.
League of Chicago Theatres Executive Director Marissa Lynn Jones comments, "Theatre is about sharing stories that reflect who we are as a community and no place does that like Chicago, in this era where this art is threatened we uplift and support the people who have kept the lights on and the doors open, written about our experiences, and embodied our characters. Now is a time for celebration of the people who have worked so hard to keep our stories alive."
The winner of the Broadway In Chicago Emerging Theatre Award is to be announced and will be presented at the event. Nominated by a committee of industry professionals, educators and League of Chicago Theatres board members, three finalists are selected each year, and from those, a majority vote from the League membership determines the winner. Broadway In Chicago provides a $5,000 cash prize to the winner. Previous award recipients include: Broken Nose Theatre, Route 66 Theatre Company, Sideshow Theatre Company, Jackalope Theatre Company, Oracle Productions, The House Theatre of Chicago, Silk Road Theatre Project (now Silk Road Rising), the side project, Steep Theatre, The New Colony, Theatre Seven of Chicago and 16th Street Theater.
Individual tickets are available for $350 per person, and all proceeds benefit the League of Chicago Theatres which promotes, supports, and advocates for theatre in Chicago. To purchase tickets, or for sponsorship opportunities and participation information, visit https://chicagoplays.com/gala/ or call (312) 554-8900.
The League of Chicago Theatres' new Spotlight Ticketing Initiative, a pilot program to make the annual gala more equitable and accessible to all members of the theatre community, will provide free tickets to artists, designers, union workers, arts administrators, and creatives who wish to attend this year's gala regardless of their financial ability. Supporters have donated some of their gala tickets back to the organization and these donated tickets will be available to members of the theatre community on a first-come, first-served basis. Availability is based on the number of tickets donated. For more information and to sign up: https://chicagoplays.com/gala/.
About Chicago theatre 
Chicago theatre is the leader in the U.S. with more than 250 theatres throughout Chicagoland, comprising a rich and varied community ranging from storefront, non-union theatres to the most renowned resident theatres in the country, including 6 which have been honored with Regional Tony Awards, and the largest touring Broadway organization in the nation. Chicago's theatres serve 5 million audience members annually and have a combined budget of more than $250 million. Chicago produces and/or presents more world premieres annually than any other city in the nation. Each year Chicago theatres send new work to resident theatres across the country, to Broadway, and around the world. For more information, visit www.chicagoplays.com.
The League of Chicago Theatres' Mission Statement
Theatre is essential to the life of a great city and to its citizens. The League of Chicago Theatres is an alliance of theatres, which leverages its collective strength to support, promote and advocate for Chicago's theatre industry. Through our work, we ensure that theatre continues to thrive in our city.
For a comprehensive list of Chicago productions, visit the League of Chicago Theatres website, ChicagoPlays.com. Available discounted tickets are listed at HotTix.org.