Date:
Wed, 07/21/2021 -

6:30pm

to

8:00pm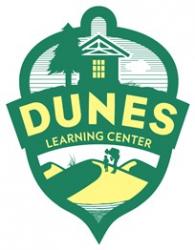 This summer, join Dunes Learning Center for fun, nature workshops from the comfort of your own couch! Through evening Zoom sessions, you'll hear from experts about local wildlife, including butterflies, moths, turtles, and more. 
On Wednesday, July 21, tune in to explore the world of turtles. This webinar will introduce native turtle species from the Midwest, many of which can be found while hiking around the Dunes. Callie Klatt Golba, a turtle researcher at Northern Illinois University, will discuss strategies used to study Blanding's turtles (endangered in both Indiana and Illinois), as well as many other species in need of conservation. 
"These programs are a great way to explore the Dunes this summer, no matter where you live," said Dunes Learning Center Education Director Erin Crofton. "Our community education sessions have been well attended throughout the pandemic. Folks from across the country have joined us, so we're continuing the digital venue to keep our programs accessible to all."  
Online education programs are $10 per person and run monthly from 6:30-8pm CDT. If you can't make the date, no problem! All program registrants will receive a link to the recording by email after the workshop. Visit www.DunesLearningCenter.org/programs for details and registration.
Supporters include Indiana Dunes National Park - Great Lakes Restoration Initiative and Dunes Learning Center's 2021 Corporate Event Sponsors, including Enbridge, Franklin Pest Solutions, Friends of Indiana Dunes, Keramida Inc., Mark J. Mihalo Family Dentistry, NIPSCO, J.F. Pelkey - Attorney at Law, Pratt Industries, and Wickcraft Boardwalks.
About Dunes Learning Center
With a mission to inspire lasting curiosity and stewardship with nature, Dunes Learning Center is the nonprofit education partner of Indiana Dunes National Park.
In a typical year, nearly 15,000 students of all ages from diverse communities and backgrounds participate in outdoor environmental learning and leadership experiences with Dunes Learning Center. School-year programs, summer camps, internships, and community education grow student connections with the outdoor world over time. Focused on the unique ecosystems of the Indiana Dunes, these nature-based experiences break down the barriers parents and teachers face in getting kids outdoors to explore and connect science with the real world. 
Since 1998, more than 150,000 students have participated in an environmental education program with Dunes Learning Center. Visit DunesLearningCenter.org/adunesaffair to learn more.
Callie Klatt Golba, one of the speakers, displays a Blanding's turtle. Photo credit: Callie Klatt Golba