Date:
Mon, 09/27/2021 - 7:00pm

to

Tue, 09/28/2021 - 10:30pm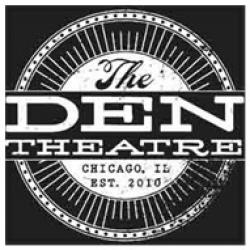 The Den Theatre is pleased to present Nick Kroll: Middle-Aged Boy Tour. Kroll, creator and star of the hit Netflix series Big Mouth, will perform four stand-up shows September 27 – 28, 2021 on The Den's Heath Mainstage, 1331 N. Milwaukee Ave. in Chicago's Wicker Park neighborhood. Tickets are on sale at thedentheatre.com or by calling (773) 697-3830.
The Den will require proof of vaccination for all guests, staff and performers and adhere to all CDC, state and local safety guidelines. For the most current information on COVID guidelines and The Den's ticket refund policy, visit thedentheatre.com.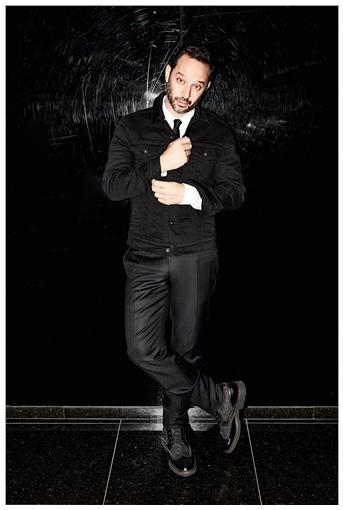 Nick Kroll has established himself as one of today's most sought-after creators, writers, producers, and actors in both film and television.  ​Dubbed "the Picasso of Puberty" by The New York Times, Nick co-created, writes, produces and performs over 30 voices on the Emmy-nominated Netflix animated series Big Mouth which is based on his childhood. Big Mouth been heralded by Vanity Fair as "one of TV's most honest depictions of growing up." ​
He and his Big Mouth co-creators recently announced their newest project for Netflix, Human Resources, a workplace comedy which will be set in the world as the Big Mouth creatures and monsters.​
Nick can also be seen or heard in the upcoming films Sing 2, The Addams Family 2 and Olivia Wilde's Don't Worry Darling alongside Harry Styles and Florence Pugh.
​He created and starred in the critically acclaimed Kroll Show, which ran on Comedy Central. He also starred as "Ruxin'' in the hit FX show The League. He is currently guest starring on the FX hit comedy What We Do in the Shadows, Apple's Dickinson, HBO Max's Our Flag Means Death alongside Taika Waititi, and Apple's Roar, opposite Issa Rae. 
He co-wrote and starred in Oh, Hello on Broadway alongside frequent collaborator John Mulaney for 138 sold out shows which resulted in a critically acclaimed Netflix special of the same name. 
In November 2019, he began his tour for Nick Kroll: Middle-Aged Boy, his stand-up comedy show, which hit multiple U.S. cities with sold out shows in the UK and Australia.
Performance Schedule:
Monday, September 27 at 7 pm & 9 pm
Tuesday, September 28 at 7 pm & 9 pm
About The Den Theatre
Artistic Director Ryan Martin opened The Den in 2010 in the Wicker Park neighborhood with a single theatre space. Now celebrating its tenth year, The Den is a multi-level live entertainment venue that boasts seven intimate and unique theaters ranging from 50 – 300 seats, plus a convertible cabaret space. The first floor houses The Den's Haven Lounge – a full-service coffee shop and bar where neighbors, audiences and like-minded culture hounds gather to drink, eat, talk, read, watch, think, listen and live. Currently, The Den is home to four resident theatre companies including Broken Nose Theatre, First Floor Theater, Haven and The New Coordinates (formerly The New Colony). Hundreds of other companies and artists from Chicago and beyond have called The Den home – from national names to local stars, The Den consistently plays host to a lineup of exciting and diverse talent. As a building created for interdisciplinary arts, The Den has accommodated a wide variety of programming, including plays, musicals, film screenings, live music, dance, improv and stand-up comedy, seminars and speaking engagements. For additional information, visit thedentheatre.com.