Date:
Fri, 06/02/2023 - 7:15pm

to

Sat, 06/03/2023 - 11:45pm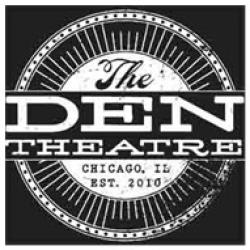 The Den Theatre is pleased to welcome back comedian Hari Kondabolu for four stand-up performances on June 2 & 3, 2023 on The Heath Mainstage, 1331 N. Milwaukee Ave. in Chicago's Wicker Park neighborhood. Tickets are currently on sale at thedentheatre.com or by calling (773) 697-3830. Regular, mezzanine and VIP table seating available. Drink service is provided for all seats (two drink minimum).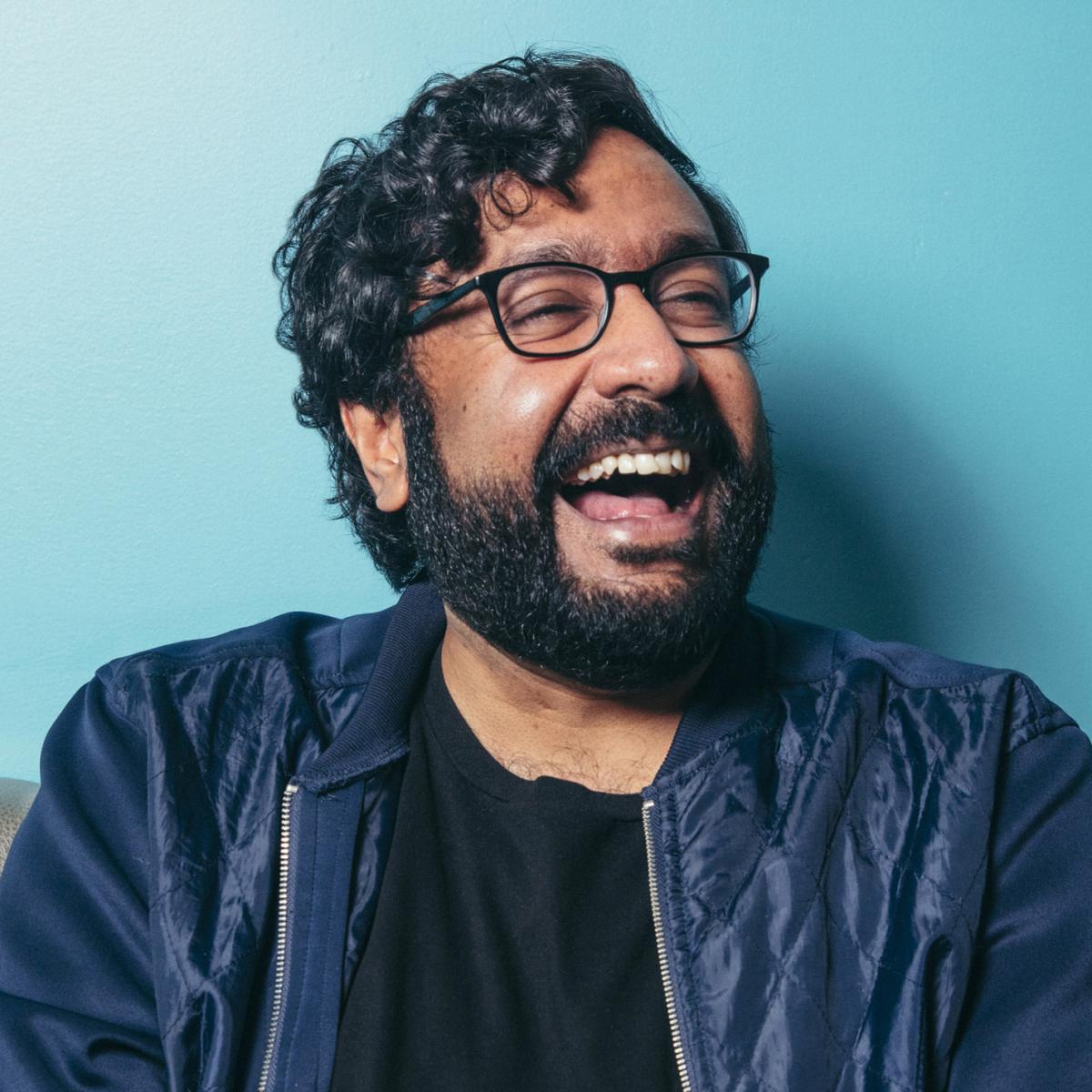 Hari Kondabolu is a comedian, writer and podcaster based in Brooklyn. The NY Times called him "one of the most exciting political comics in stand-up today" and described his 2018 Netflix special Warn Your Relatives as "an incisively funny and formally adventurous hour that reveals a comic in command of his powers." The special was named on many "Best of" lists, including for Time, Paste Magazine, Cosmopolitan, E! Online and Mashable. He was also named one of 2018's "Comics To Watch" by Variety. Hari currently hosts the new Netflix food competition series Snack vs. Chef along with Megan Stalter.
In 2017, his truTV documentary The Problem with Apu was released to critical acclaim and spurred a global conversation about race and representation. The Nation called it "a devastating critique of the ultimate comedic sacred cow: The Simpsons." It is now used in high school, college and grad school curriculums around the US.
Hari has also released two comedy albums, "Waiting for 2042" and "Mainstream American Comic" with legendary indie rock label Kill Rock Stars. Additionally, he has performed on such shows as Conan, Jimmy Kimmel Live and The Late Show with David Letterman, among many others. He is also a former writer and correspondent on the much loved, Chris Rock produced FX show Totally Biased with W. Kamau Bell.
A regular on the public radio, Hari is a panelist on the NPR game show Wait Wait… Don't Tell Me. As a podcaster, he co-hosted the popular "Politically Reactive" with dear friend W. Kamau Bell. Additionally, he also co-hosts what he politely describes as a "pop up podcast," "The Untitled Kondabolu Brothers Podcast" with his younger brother Ashok ("Dap" from HBO's Chillin' Island and defunct rap group Das Racist.)
Hari attended both Bowdoin College and Wesleyan University, graduating from the former institution with a B.A. in Comparative Politics. A former immigrant rights organizer in Seattle who worked under the leadership of now-Congresswoman Pramila Jayapal, Hari also earned a Masters in Human Rights from the London School of Economics in 2008. He was the "Artist In Residence" at NYU's APA Institute for the 2014-2015 Academic Year and at Shangri La Museum in Honolulu in 2018.
Performance Schedule:
Friday, June 2 at 7:15 pm and 9:30 pm
Saturday, June 3 at 7:15 pm and 9:30 pm
COVID safety: The Den Theatre no longer requires patrons to offer proof of vaccination for COVID-19 to gain entry into the facility. For the most up-to-date information on our venue's COVID precautions, please visit thedentheatre.com/covid19-policy.
About The Den Theatre
The Den Theatre opened in 2010 in the Wicker Park neighborhood with just a single theatre space. Now celebrating its thirteenth year, Co-owners Ryan Martin and Carol Cohen, along with their talented and dynamic staff, have developed The Den into a multi-level, live entertainment venue that boasts five intimate and unique theaters ranging from 50 – 300 seats. In addition, the first floor houses The Den Bar & Lounge – a full-service bar where audiences gather before and after performances to share a drink and commune with like-minded culture-hounds. Today, The Den is focused on providing world-class stand-up comedy and cultivating its first love – the theatre. The Den is home to four resident theatre companies including About Face Theatre, The Artistic Home, First Floor Theater and Haven. Hundreds of other companies, artists and comedians from Chicago and beyond have called The Den home – from national names to local stars, and The Den consistently plays host to a lineup of exciting and diverse talent. As a building created for interdisciplinary arts, The Den has accommodated a wide variety of programming, including plays, musicals, stand-up comedy, improv, dance, film screenings, seminars and speaking engagements. For additional information, visit www.thedentheatre.com.