Date:
Fri, 04/16/2021 - 3:00pm

to

Sun, 04/18/2021 - 7:00pm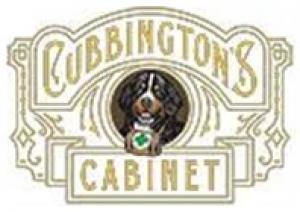 Cubbington's Cabinet is celebrating spring with its new line of CBD-infused popsicles for adults and "Pup Cups" for dogs. The frozen treats will be available beginning Friday, April 16 with a special "Popsicles on the Patio for PAWS" fundraising event for PAWS Chicago. The event runs Friday through Sunday, April 16-18, on the outdoor patio of Cubbington's Cabinet at 2015 W. Roscoe St.  
Crafted in small batches using fresh ingredients, frozen treats with CBD are made using D.I.Y. Mixologist by Cubbington's Cabinet, a high-absorption form of CBD specially made to maximize bioavailability. April's popsicle menu includes: 
Coconut Cream, a decadent concoction of organic cream, coconut, and CBD ($7 each) 
Strawberry Cream, a dreamy treat of organic cream, fresh organic strawberries, and CBD ($7 each) 
Simply Strawberry, a non-CBD offering made with fresh organic strawberries ($4.50 each) 
Furry friends can also join in on the fun with P'nut Butter & Banana "Pup Cups". These frozen treats are made with organic Greek yogurt and garnished with house-made dog treats. "Pup Cups" are available with CBD ($5 each) and without CBD ($4 each). 
"Popsicles on the Patio for PAWS" is Friday, April 16 from 3-8 p.m.; Saturday, April 17 from 10 a.m. – 8 p.m.; and Sunday, April 18 from 11 a.m. – 7 p.m. During the event, donations will be accepted, and 50 percent of frozen treat sales will go to PAWS Chicago, a Chicago-based shelter dedicated to building No-Kill communities, ending the overpopulation of homeless animals, and transforming animal welfare by setting higher standards for how animals are treated.  
Well-behaved, leashed dogs and children accompanied by an adult are welcome at the event. CBD-infused products may be consumed by adults aged 18 or older. Cubbington's Cabinet requests all attendees respect social distancing standards and wear a mask when not enjoying their popsicle.   
Popsicles and "Pup Cups" will be available throughout the spring and summer with a rotating menu based on seasonal ingredients. Frozen treats can be purchased using a credit card on the back patio at Cubbington's Cabinet, which is also available for special events.  
About Cubbington's Cabinet 
Cubbington Cabinet is committed to improving the quality of life for people and pets by providing a uniquely trustworthy and reliable source for premium quality cannabidiol (CBD) products. Founded by Dr. Jennifer Weiss, this new company is on a mission to disrupt the largely unregulated CBD industry by using exacting standards for quality and sourcing for all products offered while promoting businesses led by the historically marginalized.   
The meticulously curated selection of products at Cubbington's Cabinet includes their signature line of Beyond-Broad Spectrum CBD tinctures for people and pets that can be purchased in-store, ordered online for national shipping, and acquired wholesale by select retail partners.  
Cubbington's Cabinet also features a thoughtful selection of CBD products from other brands run by women, people of color, or other historically marginalized people. Current brands include Equilibria tinctures, topicals, and bath and beauty products; Rosebud tinctures and bath products; Calivolve dark chocolate bars; Half Day gummies; and Even Keel dog treats. 
Visitors to the flagship shoppe will often see Cubbington the "Brand AmbassaDog". The calm, friendly, 120-pound Bernese Mountain Dog is typically found reclining on a chaise lounge near the door. Guests will feel as though they have been transported back in time to a warm and inviting, Victorian apothecary-inspired boutique filled with antique wall cabinets, period-specific furnishings and light fixtures, hand-painted ceiling tiles, and even a player piano.  
With a background in research, experience in leadership consulting, and a reputation for thought-leadership as a Ph.D. in her field of industrial/organizational psychology; Cubbington's Cabinet founder and CEO, Dr. Jennifer Weiss, is uniquely qualified to lead an industry-disruptive CBD business. She became interested in cannabidiol products years ago when they drastically reduced the daily anxiety struggles of Zada, one of her rescued Bernese Mountain Dogs.  
After realizing the need for more trustworthy sources of CBD, Cubbington's Cabinet was founded to give consumers a better alternative. They do the research on behalf of customers, thoughtfully craft their own products, and spotlight other thoroughly vetted brands to deliver conscientious CBD products for people and pets.   
For more information, visit cubbingtons.com or call 773-697-7050. Shoppe hours are Tuesday-Thursday: 1-7 p.m.; Friday: 1-8 p.m.; Saturday: 10 a.m. - 8 p.m.; and Sunday: 11 a.m. - 7 p.m.