Date:
Sat, 02/18/2023 -

6:00pm

to

10:00pm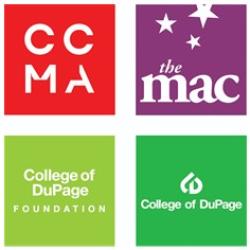 College of DuPage Foundation, in support of the McAninch Arts Center (MAC) and the Cleve Carney Museum of Art (CCMA), hosts their "For the Love of Warhol: A Night at Studio 54" gala at Esplanade Lakes, 3500 Lacey Road, Downers Grove, Ill. 6-10 p.m., Saturday, Feb. 18.
This Studio 54-inspired evening will celebrate the culture of Andy Warhol's work and social scene. It will begin with a cocktail reception at 6 p.m. followed by dinner at 7 p.m. The evening will also include surprise entertainers that will bring attendees back to the days of disco, a tempting silent and live auction for travel, golf, dining and one-of-a-kind experiences and an open bar.
Event Chair is College of DuPage Foundation Board of Director member Marcie Peterson who will be assisted by a committee of 10 community volunteers. Event sponsors include TM Financial Forensics, LLC and Christopher B. Burke Engineering, Ltd. Whiskey Acres partners to provide a Studio 54-inspired bourbon libation. This benefit gala is in support and celebration of the "Warhol: Featuring Andy Warhol Portfolios: A Life in Pop / Works from the Bank of America" (June 3 - Sept. 10, 2023) presented by Bank of America and hosted by the MAC and CCMA.
Tickets for the gala are $350 and are on sale now. A portion of the ticket price is a donation to the Major Exhibition Fund of the College of DuPage Foundation and will be dedicated to presenting he tSummer 2023 of "Warhol" exhibition as well as future exhibitions. Cocktail attire is suggested. Event and table sponsorships are available. For tickets or more information visit www.foundation.cod.edu/Warhol-gala, email foundation@codfound.org or call 630.942.3088.
About College of DuPage Foundation
Established as a 501(c)(3) not-for-profit charitable organization in 1967, the College of DuPage Foundation raises monetary and in-kind gifts to increase access to education and to enhance cultural opportunities for the surrounding community. For more information about the College of DuPage Foundation, visit https://foundation.cod.edu or call 630.942.3088.