Date:
Sat, 12/04/2021 -

10:00am

to

11:30am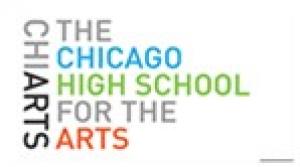 Chicago's first public arts high school, The Chicago High School for the Arts (ChiArts), located at 2714 W Augusta Blvd., invites interested students to apply for the 2022-23 school year admission, with applications due on December 15, 2021. An immersive, on-campus Open House Event Backstage Pass will be held for students and families to learn more about the admissions and audition process on Sunday, December 4, from 10-11:30 a.m. With equity being central to ChiArts' mission, the school continues its unique model of admitting novice students and encourages those with no training in the arts but who demonstrate a strong natural ability and a desire for learning to apply.
At Backstage Pass, attendees will have the opportunity to dive into the five arts conservatories and explore creative areas of study of interest, while learning about the school's audition process. Availability for the event is limited due to COVID guidelines, and early registration is encouraged. The registration link for the Backstage Pass can be found at ChiArts.org. To apply for the 2022-23 school year, visit https://go.cps.edu.
Each year, more than 60% of students accepted to ChiArts are novices. As Chicago's first and only public high school offering pre-professional arts training, the school seeks to remove tuition and other barriers that exist for Chicago's youth and create a space for them to develop their talent, hone their skills, and thrive as creators, thinkers, and community members.

Photos: Music production, Creative Writing class, theater production, and Visual Arts Conservatory of ChiArts. Courtesy of ChiArts.
At ChiArts, students can study in one of five disciplines: music, dance, theatre, visual arts, and creative writing. ChiArts strongly encourages all student artists to apply, and is currently expanding admission in dance, vocal, and instrumental (particularly strings, brass, and woodwinds, among others) departments. Young artists attending ChiArts represent all 50 of Chicago's wards, studying with the city's most motivated educators and professional teaching artists. All scholar-artists graduate with 2,500 hours of tuition-free arts training. ChiArts receives upwards of 4,000 yearly applications, an average of 1,500 yearly admission auditions and their average acceptance rate is between 160-170 scholar-artists. The class of 2021 had a 99% graduation rate, which is 15% higher than CPS's city-wide average.
Students at ChiArts participate in a rigorous program, including five hours of academics, three hours of arts education, and one to four hours of practice or rehearsal per day. The academic curriculum provides students with a college preparatory education. ChiArts utilizes a research based multi-year curriculum in each discipline ensuring instructional sequencing across grade levels and alignment with Illinois State Standards and College Readiness Standards. ChiArts offers college prep, honors and advanced placement (AP) classes. ChiArts takes pride in helping their students develop time management with their extended school day of 8 a.m. to 5 p.m. (the longest school day in Chicago), honing critical thinking and problem-solving skills in group performances and presentations and expanding students' cultural awareness in one of Chicago's most diverse student populations.
For more information on ChiArts' admission information including upcoming tours and events both in-person and virtual this year, visit ChiArts.org.
ABOUT THE CHICAGO HIGH SCHOOL FOR THE ARTS (CHIARTS)
The Chicago High School for the Arts (ChiArts) is Chicago's first public high school for the arts. With disciplines in creative writing, dance, music, theatre, and visual arts, ChiArts provides its scholar-artists with a tuition-free, pre-professional arts training program paired with a college preparatory academic curriculum. ChiArts opened its doors in 2009 and has graduated eight classes of scholar-artists at a rate between 92-100% each year. Furthermore, the School prioritizes accepting novice students who may not have had access to formal arts training but clearly exhibit an ability and desire to learn and grow in their chosen art form. Learn more about recent ChiArts news and performances on Facebook, Instagram, Twitter and LinkedIn. For more general information about ChiArts, visit https://chiarts.org.
ABOUT THE CHIARTS FOUNDATION
ChiArts Foundation was established in January 2021 to support arts education opportunities for, and inspire and nurture current, future, and former students of The Chicago High School for the Arts. The Foundation's key objectives are to provide annual support for the High School's Arts Conservatories; create a fund to ensure the sustainability of the Arts Conservatories; raise the School's profile and support outreach through partnerships, and marketing and public relations activities; and increase engagement and build community. The Foundation fosters artistic engagement for prospective ChiArts students through its annual Summer Camp in partnership with the School. ChiArts Foundation also supports current students and alumni in their future paths through professional development, postsecondary planning, and partnerships with a variety of arts organizations. For more general information about the ChiArts Foundation, visit https://chiarts.org/foundation and ChiArts Foundation on LinkedIn.
Please note: The Chicago High School for the Arts (ChiArts) is Chicago's first public arts high school, distinct from the similarly named private arts school, Chicago Academy for the Arts (The Academy).