Date:
Thu, 06/01/2023 -

6:30pm

to

9:00pm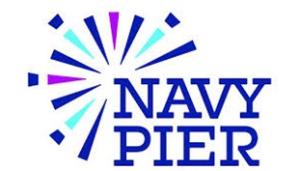 Longtime Chicago resident Chef Art Smith is hosting a special ticketed dinner on Thursday, June 1 — the first day of Alzheimer's Brain and Awareness Month — at his newly opened restaurant, Reunion, to help raise awareness and support for the Alzheimer's Association. The special four-course dinner will feature dishes that pay homage to the important women in Chef Art's life – his mother, grandmother and aunt, all of whom he lost to Alzheimer's disease.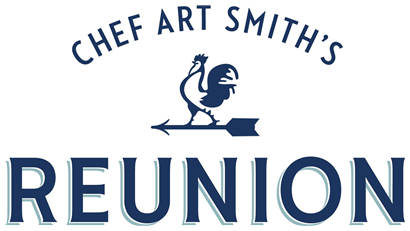 Chef Art, TV personality and personal chef to celebrities such as Oprah Winfrey and Lady Gaga, opened Reunion last summer as a family-oriented eatery located at Navy Pier for locals, visitors and anyone looking for straightforward, down-home Southern food.
"Reunion holds a special place in my heart because it signifies my return to the city I love after being away for several years while I cared for my mother with Alzheimer's disease," said Chef Art Smith. "My grandmother, mother and aunt were all really remarkable, hardworking women who taught me that if you've got food, you've got life. Food has the ability to bring people together and I'm excited to invite the Chicago community to join me for delicious food and a night of fun that supports the Alzheimer's Association."
Chef Art is a longtime supporter of the Alzheimer's Association through its Around the Table program, an awareness platform that showcases shared experiences with food to raise awareness for Alzheimer's disease and its impact on individuals, families and communities.
The special event will encourage communities to share the stories behind some of their favorite dishes, encouraging food lovers to join the fight to end Alzheimer's and all other dementia. Tickets are $100 per person and are available on a limited basis here. The event begins at 6:30 p.m. and 50 percent of the proceeds will be donated to the Alzheimer's Association Illinois Chapter.
Today, more than 6 million Americans are living with Alzheimer's disease including more than 230,000 Illinoisans. Additionally, more than 11 million family members and friends serve as dementia caregivers with more than 383,000 caregivers in Illinois.
Note: All dates and times are subject to change.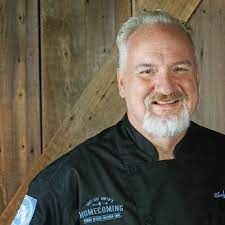 ABOUT CHEF ART SMITH
Chef Art Smith's love of sharing and togetherness is what made him the success he is today – currently, Chef Art is the Executive Chef and Co-owner of six restaurants and two non-profits. He has received the culinary profession's highest awards and has cooked for some of the world's most famous celebrities. In 1997, Smith became the personal, day-to-day chef to Oprah Winfrey, a position that lasted ten years. In 2007, Chef Art was honored by Chicago Magazine as a "Chicagoan of the Year." That same year, the prestigious James Beard Foundation named him "Humanitarian of the Year." To learn more about Chef Art Smith's Reunion, visit www.reunionrestaurants.com.
ABOUT THE ALZHEIMER'S ASSOCIATION®
The Alzheimer's Association is a worldwide voluntary health organization dedicated to Alzheimer's care, support and research. Our mission is to lead the way to end Alzheimer's and all other dementia — by accelerating global research, driving risk reduction and early detection, and maximizing quality care and support. Our vision is a world without Alzheimer's and all other dementia®. Visit alz.org or call 800.272.3900.
ABOUT NAVY PIER
Located on Lake Michigan, Navy Pier is the top nonprofit tourism destination in the Midwest, stretching more than six city blocks and typically welcoming nearly 9 million annual guests. Originally opened in 1916 as a shipping and recreation facility, this Chicago landmark showcases more than 50 acres of parks, restaurants, attractions, retail shops, sightseeing and dining cruise boats, exposition facilities and more. The Pier celebrated its 100th anniversary in 2016 with the unveiling of the iconic Centennial Wheel, Polk Bros Park, Fifth Third Bank Family Pavilion and Peoples Energy Welcome Pavilion. In 2021, Navy Pier continued to usher in its second century with ongoing Pier-wide redevelopment efforts—including Sable, a 223-room Hilton hotel, new restaurants and partnerships, and thrilling additions to Pier Park. The Pier is also proud to continue providing free, year-round arts and cultural programming designed to inspire, educate and connect communities across the city and globe. Click here to donate to Navy Pier, a mission-driven 501(c)(3) organization, in support of the organization's post-pandemic revival and free public programming. For more information, visit navypier.org.