Date:
Sat, 09/25/2021 - 7:00am

to

Sun, 09/26/2021 - 9:00pm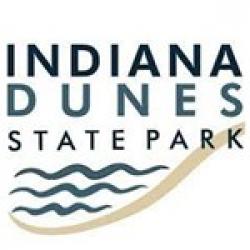 Celebrate National Public Lands Day, Sept. 25-26
National Public Lands Day is Saturday, Sept. 25. Hoosiers can celebrate by supporting their favorite DNR property by doing volunteer work or simply visiting.
National Public Lands Day at Indiana Dunes State Park
Happy National Public Land's Day!  Every year on this weekend hundreds of thousands of volunteers come together to protect our public lands. Join our park's Indiana Master Naturalists in celebrating the day by restoring our some of our park's foredune habitats. Meet on the west side of the main beach pavilion in front of the restrooms. The restoration site is a short hike up the dunes where you will be guided on how to transplant marram grass. Long pants, water, and garden gloves are recommended for this service project. All volunteers will be required to fill out volunteer waiver forms. There is free entry into our state park today to celebrate the occasion.
 Sunday, September 26, 2021 2:00pm to 4:00pm
Indiana Dunes State Park |  1600 N. 25 E., Chesterton, IN 46304

National Public Lands Day is the nation's largest single-day volunteer effort involving public lands. DNR properties will have programs for visitors to volunteer as individuals or as part of many events across Indiana, but they can also choose to visit and just enjoy their favorite areas.
On Sunday, Sept. 26, Indiana State Parks, Indiana State Forests, and State Recreation Areas will offer free admission. The entire weekend serves as a reminder that public lands are places for outdoor recreation, conservation, and making memories with families and friends. Events include hikes, pioneer activities, crafts, fishing programs, live bird shows, volunteer activities, and more. 
For a complete list of programs, see https://events.in.gov/search/events?search=publc+lands+day.  Information about how to be a DNR volunteer can be found at on.IN.gov/dnrvolunteer.   
Share your DNR public land experience by using #NPLD2021.