Date:
Tue, 05/18/2021 -

7:00pm

to

9:00pm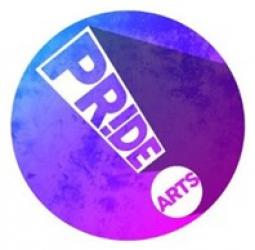 PrideArts today announced the full cast for its upcoming reading of Paul Rudnick's comedy JEFFREY. David Belew, founder and former artistic director of Eclectic Full Contact Theatre, will direct a cast that will include Danny Bradley in the title role of a gay man living in New York who decides to stop his sex-hungry ways and become celibate.  His intentions are challenged, however, when he ends up falling in love with the perfect guy, Steve (to be played by Magdiel Carmona), at the gym.  But not only has Jeffrey just pledged celibacy, Steve is HIV-positive.  Jeffrey seeks aid from his older friend Sterling (Kalani Whitford), and he ends up realizing the importance of love.  Carmona and Whitford will play multiple roles, as will the other cast members – Sean Findley, Vinnie Linares, Ronnie Lyall, Julie Partyka, and Juwon Tyrell Perry. Eileen Scandiffio will be the stage manager.  JEFFREY will be performed live, one night only, on Tuesday, May 18, at 7 pm. Tickets are $10.00 and available at pridearts.org.
Top Row L-R: Danny Bradley, Magdiel Carmona, Sean Findley, Vinnie Lanares.
Lower Row L-R: Ronnie Lyall, Julie Partyka, Juwon Tyrell Perry, Kalani Whitford.
Stephen Holden, wrote in The New York Times that Jeffrey was "Just the sort of play Oscar Wilde might have written had he lived in 1990s Manhattan."  The comedy won an Obie Award, an Outer Critics Circle Award, and the John Gassner Playwrighting Award. It was adapted as a feature film with Steven Weber and Patrick Stewart leading an all-star cast.
SHAKESPEARE'S R & J to be presented on June 1
 
The final play of PrideArts Spring series will be SHAKESPEARE'S R & J, adapted from the original Shakespeare by Joe Calarco. Peter Vamvakas, director of PrideArts' readings of TWELFTH NIGHT earlier this year, will direct an all-female cast. SHAKESPEARE'S R & J will be performed Tuesday, June 1 at 7 pm. These readings will be followed by a series of lesbian plays later in the summer, and international zooms this fall which are in the planning stages.
 
BIOS
 
David Belew (Director) David Belew was the founding Artistic Director of Eclectic Full Contact Theatre in Chicago, and spent many years directing shows across the Chicagoland area. Recently, he directed AVENUE Q and OUT OF ORDER for ProArts Maui, and RUMORS for Maui On Stage. Favorite Chicagoland directing credits include COMPLETE WORKS OF SHAKESPEARE (ABRIDGED), ALL MY SONS, and SIX DEGREES OF SEPARATION, for Eclectic; THE FOREIGNER, NUNSENSE, and THE BOYS NEXT DOOR for Metropolis Performing Arts Center; and A FUNNY THING HAPPENED ON THE WAY TO THE FORUM and FATHER OF THE BRIDE for Summer Place Theatre. David currently lives in Fort Wayne, Indiana and serves on the Board of Directors for the Fort Wayne Civic Theatre.
 
Paul Rudnick (Playwright). Once described by Ben Brantley of THE NEW YORK TIMES as "the funniest writer for the stage in the United States today," Rudnick in 1993 had a breakthrough with his Off-Broadway hit JEFFREY. Rudnick's plays also include THE NAKED EYE, THE MOST FABULOUS STORY EVER TOLD (which was inspired by the fundamentalist remark, "God made Adam and Eve, not Adam and Steve), VALHALLA, REGRETS ONLY, THE NEW CENTURY, BIG NIGHT; and GUILTY PLEASURE, which was scheduled to be produced at the La Jolla Playhouse in the Fall of 2020 and is now planned to premiere in fall 2021.
 
Rudnick has worked as an uncredited script doctor on films including THE ADDAMS FAMILY and THE FIRST WIVES CLUB. He received sole writing credit for ADDAMS FAMILY VALUES, IN & OUT, and the screen version of JEFFREY. His script COASTAL ELITES––a socially-distanced film about the COVID-19 pandemic––was directed by Jay Roach and stars Bette Midler, Dan Levy, Issa Rae, Sarah Paulson, and Kaitlyn Dever. It began airing on HBO on September 12, 2020.
 
Rudnick is writing the book for a Broadway musical adaptation of the THE DEVIL WEARS PRADA, which is slated to premiere in Chicago in summer 2021 prior to a Broadway production. On April 3, 2021, his play PLAYBILLS, starring Nathan Lane, became the first play presented on a Broadway stage since the pandemic shut down Broadway – in a one-time-only socially-distanced matinee at the St. James Theater.
 
LISTING INFORMATION
JEFFREY
By Paul Rudnick
Directed by David Belew
Tuesday, May 18, 2021 – 7 pm
Tickets $10.00 available at www.pridearts.org or by phone at 773-857-0222
Jeffrey, a gay actor/waiter, has sworn off sex after too many bouts with his partners about what is "safe" and what is not. Suddenly, just after he's reconciled himself to celibacy, Jeffrey's flamboyant friends introduce him to the man of his dreams, who also happens to be HIV-positive.
COMING SOON IN THE PRIDEARTS READING SERIES
SHAKESPEARE'S R & J
Adapted by Joe Calarco
Directed by Peter Vamvakas
Tuesday, June 1, 2021 – 7 pm
Tickets $10.00 available at www.pridearts.org or by phone at 773-857-0222
Four young students at an exclusive girls' boarding school, tired of going through the usual drill of conjugating Latin and other tedious school routines, decide to vary their very governed lives. After school, one breaks out a copy of William Shakespeare's Romeo and Juliet, and they all take turns reading the play aloud. The Bard's words and the story itself are thrilling to the girls, and their lives begin to parallel the lives of the characters in the play.
ABOUT PRIDEARTS
PrideArts tells queer stories on a variety of platforms, including both live and virtual performances. Since its founding in 2010, PrideArts has had several chapters, including operating as an itinerant theater for our first six seasons, and as the developer and primary tenant in the Pride Arts Center from 2016-21. The newest post-COVID chapter is still in development.
Pre-COVID, the company produced full seasons of plays and musicals, as well as events including cabaret, film, and more. The company has earned 39 Jeff Awards and nominations, and six nominations in the most recent (2019) ALTA Awards from the Alliance of Latinx Theater Artists of Chicago. Programming has reflected the diversity of the LGBTQIA+ community by including work made by and illuminating the experiences of women, gay men, transgender people, and BIPOC.
PrideArts is supported by The MacArthur Fund for Arts & Culture at The Richard Driehaus Foundation, The Illinois Arts Council, City of Chicago's City Arts Fund, the Elliott Fredland Charitable Trust, The Pauls Foundation, The Heath Fund, The Service Club of Chicago, the AmazonSmile Foundation, Arts and Business Foundation, Tap Root Foundation, Arts and Business Council, and Alphawood Foundation.
 
PrideArts is a member of the Smart Growth Program of the Chicago Community Trust. PrideArts is a member of the LGBT Chamber of Commerce of Illinois, Northalsted Business Association, Lakeview East, Uptown United, and The League of Chicago Theatre.
 
For more information and to donate, visit www.pridearts.org or call 1.773 857 0222.