Edward Bloom (Tommy Thurston) is an adventurous soul who views life as if it were painted on a very large canvas. Some would say that he likes to tell tall tales. One such person would be Edward's only child, his son Will (Jeff Pierpoint). As Will prepares for his marriage he realizes that he really doesn't know much about his father's past. All of the stories that Edward told Will as a young boy seem to Will to be fabrications or greatly distorted versions of Edward's reality.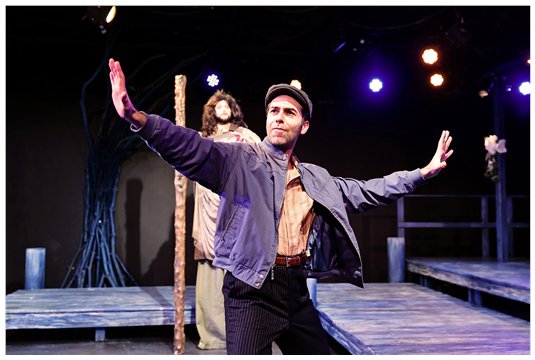 While being an ambitious and hard-working salesman committed to his lovely wife Sandra (Kyrie Anderson) and provident of his young child's welfare, Edward spent much of Will's formative years away from home, on the road brokering deals in order to make sure that the family was financially stable. His absence caused Will to despise his father and eventually their relationship suffered. Father-son relationships are often complex and conflicted, and this one is certainly no different. Shortly after Will's wedding he learns that he will soon become a father himself.
With Edward's health suddenly on the decline, Will sets out on his own personal journey to reclaim some lost time and to embrace the fantastical elements of his father's life story. Is that girl in the water really a mermaid? Did Edward actually work for a traveling circus for over a year? Can you befriend a giant? All such things are possible in John August's heartwarming book for this musical which is based upon Daniel Wallace's novel. August also wrote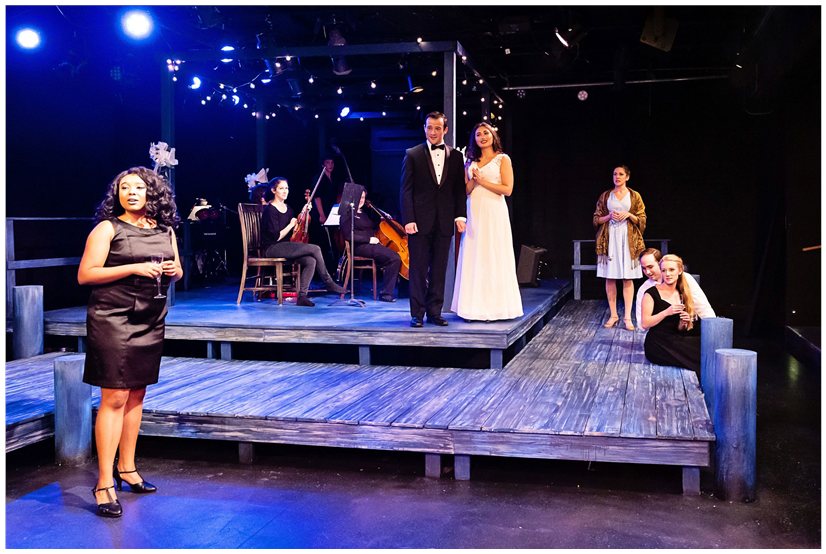 the screenplay for the 2003 film version that was directed by Tim Burton. Andrew Lippa wrote all of the music and lyrics for this enchanting show.
Pierpoint brings a naturally warm and appealing sensibility to his role as Will. He is gifted with a gorgeous singing voice to match his handsome good looks and possesses incredible range, particularly in his upper register, which is illustrated in the closing notes of his huge Act One solo "Stranger." Anderson is sweet and charming as Sandra and also displays a powerhouse voice. Her pacing is splendid in her solo "I Don't Need a Roof" but she is nothing short of mesmerizing in her two duets with Thurston, especially "Time Stops." Thurston brings a great deal of compassion to his heartfelt interpretation of Edward. His aw-shucks wholesomeness and genuine honesty may remind you of Gary Cooper or Jimmy Stewart in some of their most well-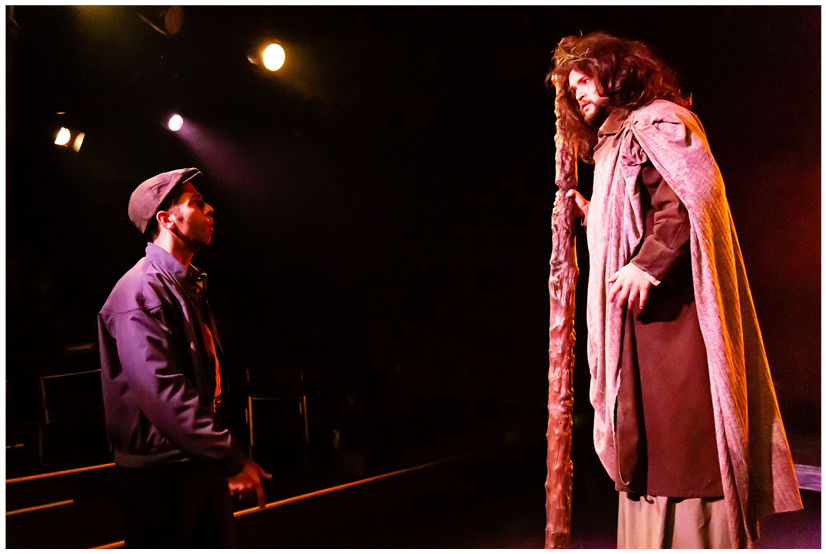 known roles. Robert Quintanilla is also very strong as Karl, the giant, taking full advantage of a rare supporting part written for a bass voice in a contemporary musical's score.
Director Stephen Schellhardt has fine-tuned all of the performances and made this version of "Big Fish," which is often done on a larger scale, feel very intimate, even when played upon an expansive set, which was designed by Lauren M. Nichols. Schellhardt's practical blocking scheme often has small units of the ensemble performing in isolated areas simultaneously.
G. "Max" Maxin IV's lighting design (he also is credited with the projection design) is stunning, which is not surprising considering the bountiful and impressive amount of equipment that is at his disposal. Christina Leinicki's costumes are wonderful, especially those that she has designed for the circus segment of the show. Michael McBride's musical direction, with him on the piano and supported by five additional musicians, brings a down-home quality that is a perfect match for this touching and emotionally rewarding production.
___________________________________________________________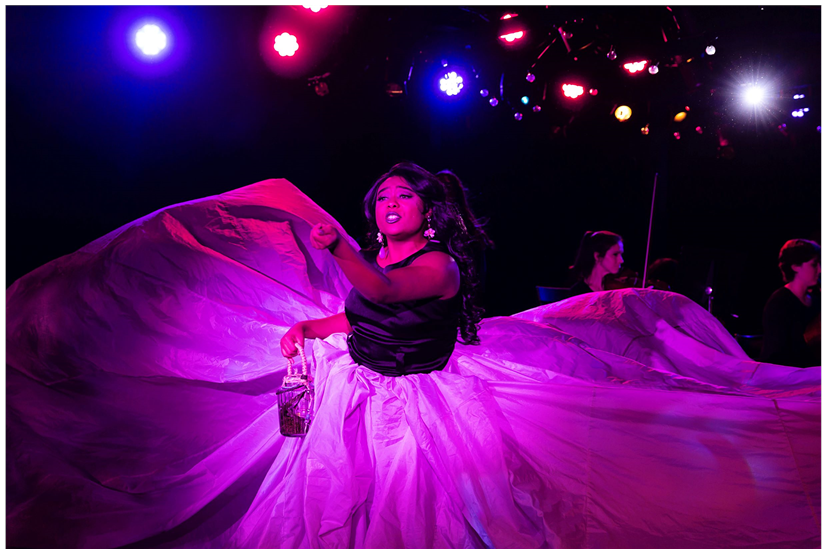 "Big Fish" continues through November 17, 2019
Performing at the Greenhouse Theater Center, 2257 North Lincoln Avenue, Chicago, IL
Curtain Times are Thursdays through Saturdays at 8:00 PM and Sundays at 2:00 PM
Tickets are $35 and available at www.BoHoTheatre.com, (773) 975-8150 or the Greenhouse Theater Center box office.
Running time is 2 hours and 20 minutes with one intermission.